Mike, the AYO is going on a Berlebach Planet. I asked Beat Kohler about the extension that he offers and his reply was that, based on his 6" apo, the diagonal was likely to hit the tripod either way, so it's best to just wait a half hour until the object at zenith passes zenith. I'm going to wait and see, but I might have to do the alt reference on the Nexus sans the scope, then do the alignment after I put the scope on the mount.
Beat is the man, but I disagree with him on this one.
My Pier/Ext is 20" (Antares) so a little longer than the Orion version but
even if you still "eventually" hit the Tripod Legs it will allow for higher viewing angles.
WO EZT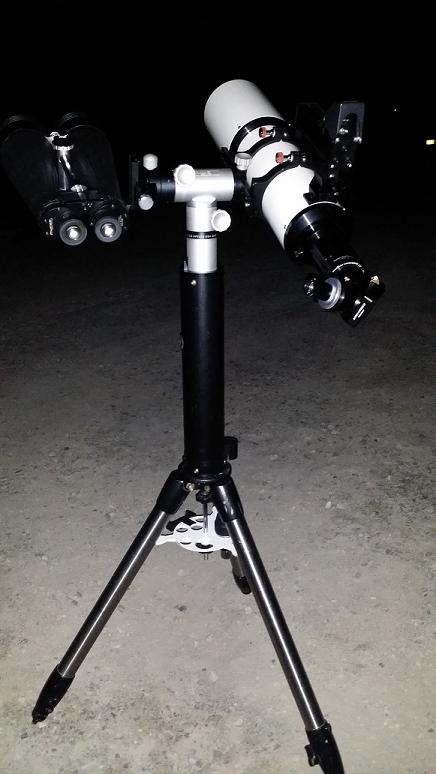 5" F6 Apo
More importantly it helps to keep you off the ground.

My 6" F9 on a Duo-T (similar height as AYO) clears the Tripod legs.
Something to keep in mind.