The last Goto? Certainly not for me I hope. But in a way I think this is The Last Goto telescope that I would likely call a 'Classic' Goto telescope. To start us off, here is a picture of this very nice telescope.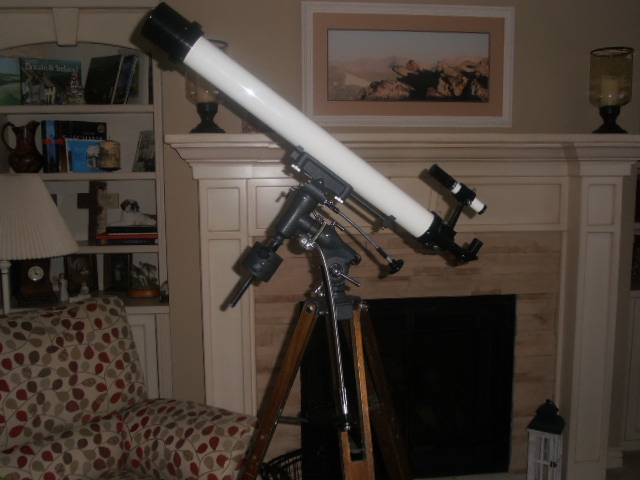 I'm not sure when this was first released by Goto Optical Corp., but the ad I do have is for 1972.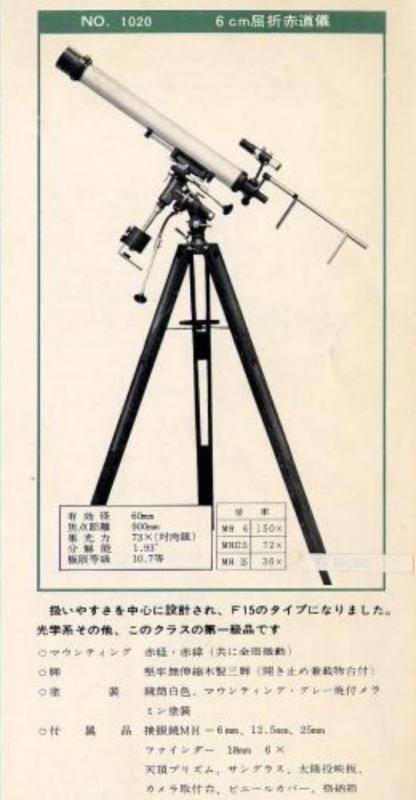 This is another Goto telescope that Dave Trott passed my way and in his video of it he called it simply a 6cm telescope.
https://www.youtube....h?v=rU4lH7jNraM
It is a Model 1020 in the brochure. At f/15 it should be a Fraunhoffer, but I don't see any spacers, so perhaps a ring spacer. The DPAC is perfect.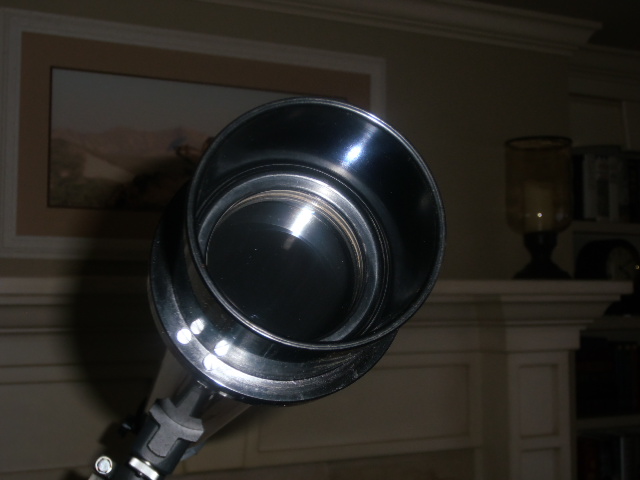 The scope is in wonderful condition, but does show in a very few places what I'll call storage oxidation on bare metal parts. The finish is a kind of pebbled cobalt blue to me and I think I like it better than the enameled gray of earlier generations.
But what about this Last Goto telescope? I got way deep, well in over my head when I got started on Questars. In all I have owned 22. I edited a bio of Larry Braymer written by Meg Braymer, and one day I hope it sees the light of day. It is a wonderful story. Braymer's story was the creation of the 3.5" Questar telescope. When he passed away in 1965, the company moved forward with many and diverse project efforts - Q7, Q12, 25th Anniversary, 50th Anniversary. This is all well and good, but we were denied the fruits of what could have been if Braymer's innovative mind had been around a little longer. Such is life. I keep drawing parallels between Braymer and Seizo Goto. Both took innovation to new levels.
I have gotten much deeper in a shorter period of time into Goto lore. The fact that most everything of importance to the story is originally in Japanese is a challenge unlike anything I've done before. A rich cultural heritage that is fascinating and steeped with tradition, yet just as entrepreneurial as we see in our own astro industry. I really am grateful for those that understand the language and the culture offering to open doors and websites that I would simply not have access to. Google Translate and Chrome browsers are amazing.
I see four periods in Goto telescope evolution. The first from 1926 to WWII. These telescopes were meant to put the means to view the skies in the hands of individuals. Goto-san was famous for his roof top star parties to market his telescopes. The scopes of this period were very Zeiss-like, and with the exception of fairly consistent OTAs and accessories, quite diverse, with a variety of mounts and tripods. Tube construction was based on rolled paper tubes to brass. I think this period is Japanese telescope manufacture establishing its roots. Post WWII to the early 70's was the second period. The early part was simply getting back to work after the war and a number of innovative designs old and new were offered. Then in 1954 the product lineup was invigorated with the government backed school telescope program. There were three types of telescopes that Goto offered during this period. Educational scopes that were meant for one or two per school (normally the Modified Cooke Doublet objective); Best Optic telescopes up to 4" for refractors and 8" for reflectors for amateurs; and large aperture Professional telescopes. Here in the US we saw examples of both of these first two periods with many of us owning either Goto or Lazslo branded Educational and Best optic telescopes. We were also fortunate to get more than a few of the 6" Professional refractors imported. Those I own fall into these first two periods. I consider this Model 1020 the Last Telescope that I would consider part of the Classic second period. In many ways the mount is quite similar to the Model 105, 106 and 203 mounts with its sliding OTA balance rod mounting, slow motion controls well positioned, and plastic parts, while numerous, limited to areas that do not compromise dimensional or structural integrity. The mount is solid, stable, nice to use. And with darker wood stain on the legs it really stands out. Here are some more pictures. Close-up of the mount.
The focuser and finder (plastic with brass inserts for screws).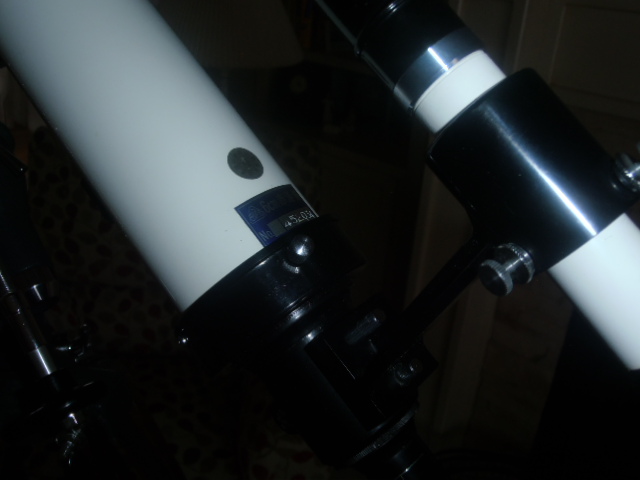 Counterweight shaft (Goto logo'd knobs)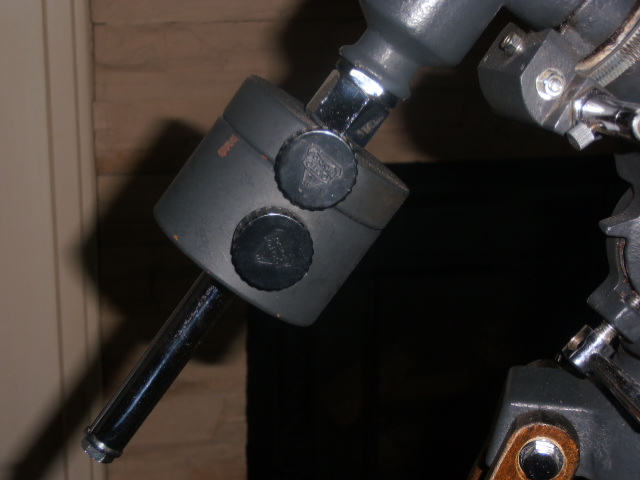 More to follow.
Edited by Stew44, 21 February 2019 - 10:10 PM.