Arp 82 consists of NGC 2535 (UGC 4264, VV 9a and others), the center spiral with the extended arm and NGC 2536 (PGC 22958, VV 9b and others), the companion below it. Part of Arp's Spirals with companions on arms – large, high surface brightness companions class, these peculiar spirals are located approximately 200 million light-years away in Cancer.

Luminance – 24x600s – 240 minutes – binned 1x1
RGB – 8x300s – 40 minutes each – binned 2x2

360 minutes total exposure – 6 hours

Imaged February 23rd, 24th, 27th and 28th, 2019 from Dark Sky New Mexico at Rancho Hidalgo (Animas, New Mexico) with a SBIG STF-8300M on an Astro-Tech AT12RCT at f/8 2432mm.

LRGB - https://www.flickr.c...4456335/sizes/l

See the link above because the attached image has been down-sampled.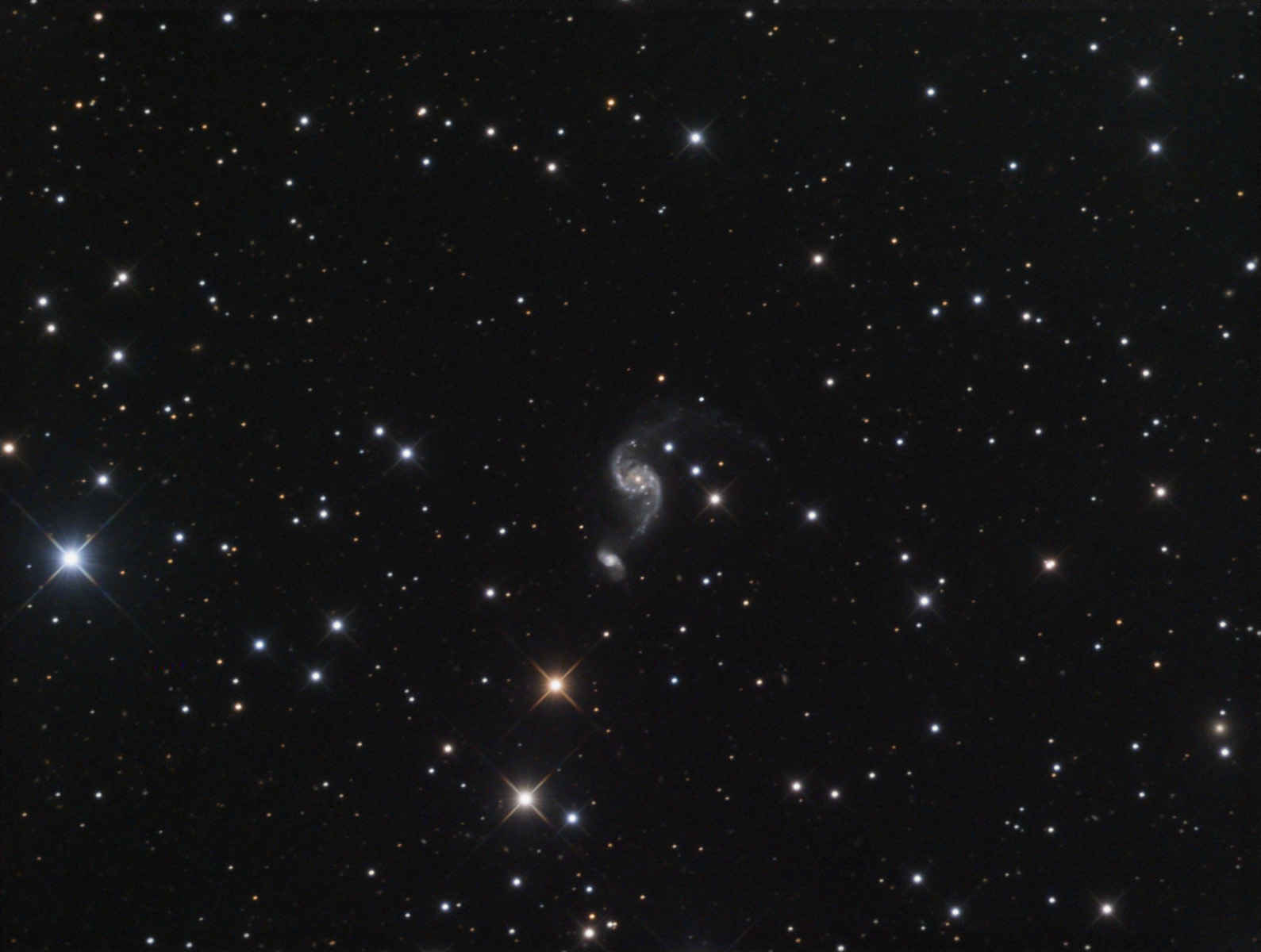 Dan