I have designed and tested two versions (handheld and USB) of lensed DIY Sky Quality meters using Arduino Leonardo and TSL2591 light sensor. The heavy lifting for the light sensor was done by astrogabe.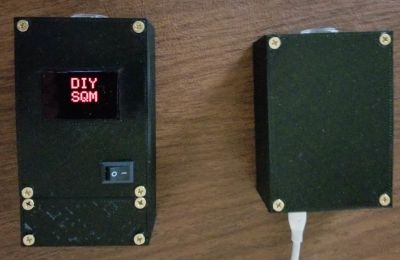 The code for the Arduinos is at https://github.com/beckrd/DIY_SQM
The enclosures and parts descriptions are at:
Handheld -- https://www.thingive...m/thing:3465650
USB -- https://www.thingive...m/thing:3465665
The USB version uses the SQM-LU protocol and only responds to information requests (ix) and reading requests (rx or Rx). Testing has only been performed using INDI.