So as described here:
https://www.cloudyni...nary-satellite/
Now is a short time where the Sun shares the same plane as the length of the Equator.
Geostationary satellites are parked above the equator.
Only during this time does the Earth's shadow cover the Geosats for a short period during the night.
At the same time, the opportune alignment of the Sun in the plane also allows for the satellites (36,000km away) to reflect the Sunlight with such a bright glare to reach (reported magnitude 2) outside the anti-solar point (Earth's shadow)......
Here below is an animated GIF of a nice video I captured of a string of Geostationary satellites flaring and then getting eclipsed by the Earth's shadow.
Click for animation...(click twice I think if not logged in.....)
Video is unreleased....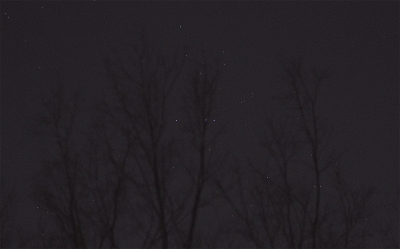 Edited by t_image, 07 March 2019 - 07:38 AM.