Heya,
March 13th 2019 means it's time for the monthly Lunar V & X features. I happened to be both home and with a fairly clear sky to work with as I've missed the past few.
For the full disc, I imaged with an 80mm F5 refractor at F10 (via a 2x barlow) and a Baader Green Filter (500nm wavelength) to increase angular resolution as the seeing supported this. I stacked 1,000 frames to produce the single image.
For the high resolution surface panels, I imaged with a 200mm (8") F10 C8 Edge HD SCT operating at F20 (via a 2x barlow) and a Astronomik 742nm IR filter, which lowers angular resolution, but calms the seeing significantly.
Each panel is 1,000 frames stacked. The terminator image is a mosaic of 4 such panels, 4,000 images total stacked.
(Full resolution images available on my Flickr & Astrobin)
This is a 4 panel mosaic, high resolution. Please see the full resolution image on my astrobin here: https://astrob.in/full/395555/0/
Setup:
Celestron C8 Edge HD SCT
Orion ST80
ASi174MM CMOS Camera
GSO 2x Barlow
Baader Green Filter (500nm)
Astronomik 742nm IR filter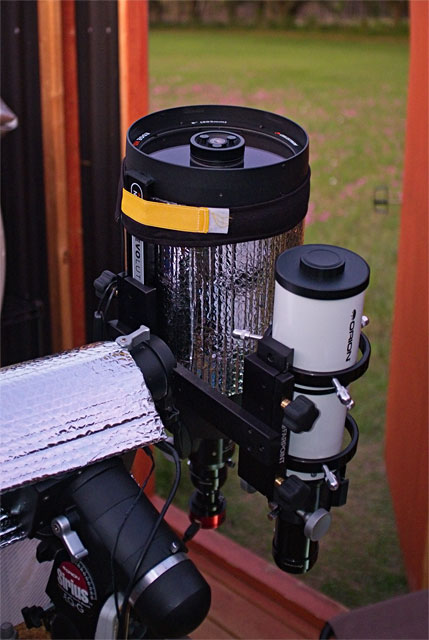 Very best,
Edited by MalVeauX, 13 March 2019 - 09:38 PM.