My lovely Assistant Astronomy found this one for me.
Celestron Pacific Celetron 8.
This must be a very early scope. The effective focal length, rather than being stated in millimeters, is stated as "80 in."
From 1975 I think?
The tripod was trash (had been left outside for maybe a couple of decades) but the OTA is actually in nice condition. The optics appear to be clouded up, and maybe the coatings have tarnished. I don't know. I will take the corrector off today and clean it up.
It is such a handsome little telescope though.. I remember admiring the Celetsron ads in the back of the astronomy magazine long ago. They just seemed so "Modern".
Just thought I would share.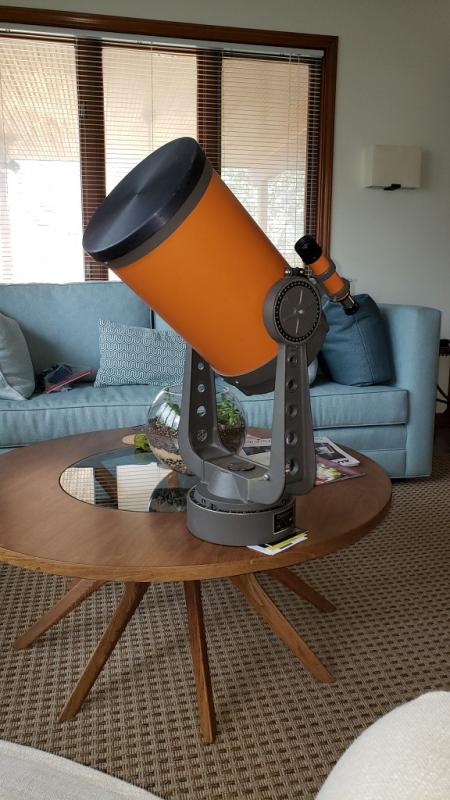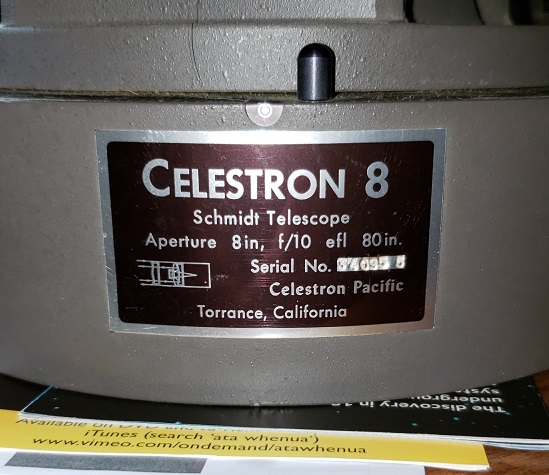 Edited by Eddgie, 17 March 2019 - 10:01 AM.