Only the 4th decent view so far this apparition; and its starting to make me look like a Red Spot Obsessive, but I can promise it's all in how the conditions fall/favour.......in particular our fickle UK skies – especially at lo-altitude.......
As I once had in my CN signature: "No such thing as a boring planet; [**] only the observer perception-lacking" and would add to that: [*...or [no] boring side of a planet.....*]. In fact would extend that further to what we observe in general!
Regardless: so good to get back to the scope after a long-spell (seemed like) of stormy weather and other unproductive diversions.
Dave.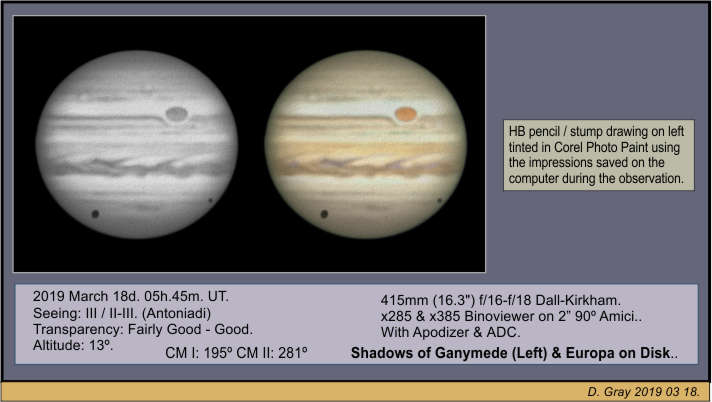 Edited by David Gray, 18 March 2019 - 10:37 AM.