Hello guys and gals,
I would like some input from experienced star testers. The image on the right is 4mm extra focal, and the left is 4mm intra focal. Both images are to the same scale. Instrument is f/10. CO is approx 40%. I added the red lines to aid in measurement.
How much over-correction is present? What other glaring aberrations do you see?
Thanks!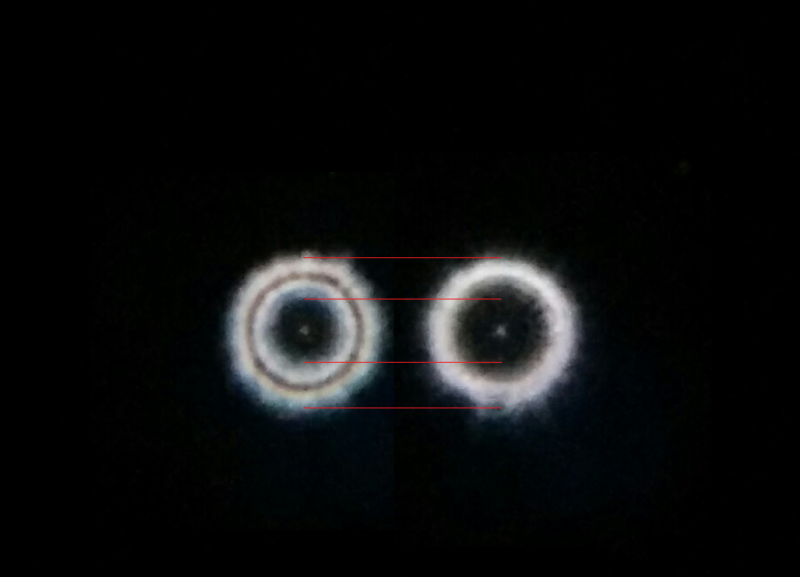 Edited by Boom, 19 March 2019 - 12:16 PM.