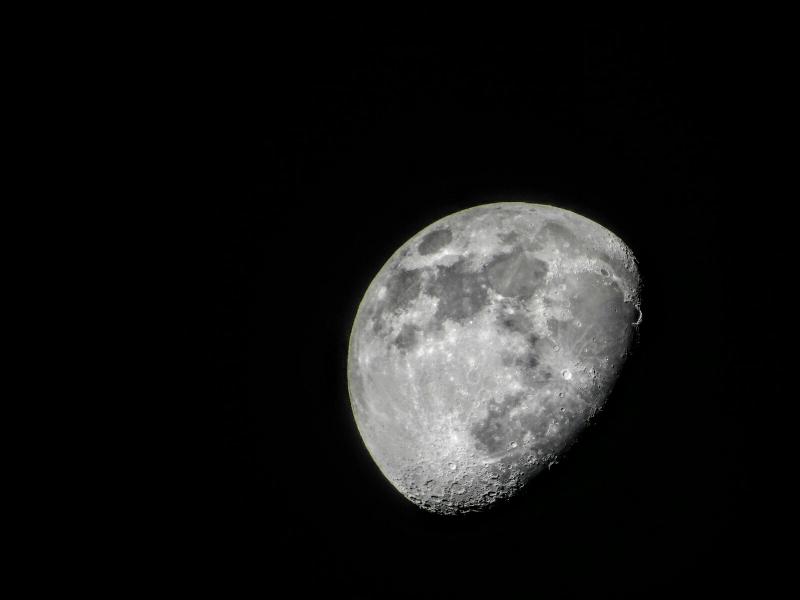 Hi finally got a pic. Took a while with ghosting between the camera lense and eyepiece ,had to use a Kellner too clear that up . No real fine detail , used an lg tablet for processing.
This was my first moon pic. Have to say seeing what you guys post here is inspiring....
This was with an 80 mm Meade from the mid eighties and the camera a Nikon coolpix 7000.