Here are a few images I took on the evening of March 16, 2019, with a 6" TPO Newtonian (rebranded GSO). Seeing had been really bad for a few days (and before that just rain and clouds), but tapered off to average on this night, but still not enough to get really excited about. However, the outcome with the 6 inch scope is definitely satisfactory. I had never tried imaging with a barlow on this scope before. The scope is f/6 at prime focus with a focal length of 916mm, and I purchased it to fit the entire Moon into one frame with my ASI183mm. With a 2x barlow, the system becomes f/12, and is perfect to maximize the 2.4um pixels of the IMX183 sensor with a green filter.
Below I will present a series of images. All images except for the last one (the overview of the entire Moon) were taken using a 2x Televue barlow with the ASI183mm and green filter (Baader, bandpass 500-575nm) on the 6" TPO Newtonian. For these images, I did not use a coma corrector, but instead used a smaller central ROI of about 1800x1800 pixels to avoid coma. The final image of the entire Moon was taken at f/6 prime focus using the same scope and camera, but with the Baader MPCC Mark III coma corrector and using the entire sensor.
The full sized overview image taken at f/6 can now be downloaded here:
The scope only cost $199 new, which is far less than the camera. I like the fact that this demonstrates that you can get a lot from a little, both in terms of money and aperture. When hit by aperture fever, I think many people vastly underestimate the capability of modest equipment. The images below could no doubt be improved in better conditions, but do feature a number of so-called resolution tests that are typically associated with larger scopes.....such as >6 craterlets in Plato, central rille in Vallis Alpes, etc.
For each panel, I will first present the downsized image showing the entire ROI, and then a smaller crop shown at 100% scale. EDIT: After posting the first two of these I can see that there really isn't much difference in detail in the cropped version as they are displayed here. My intention was to show the original scale, but I think the downsized version will be better. I'll leave the first two crops as posted, but only post the remaining images as the downsized overview shots.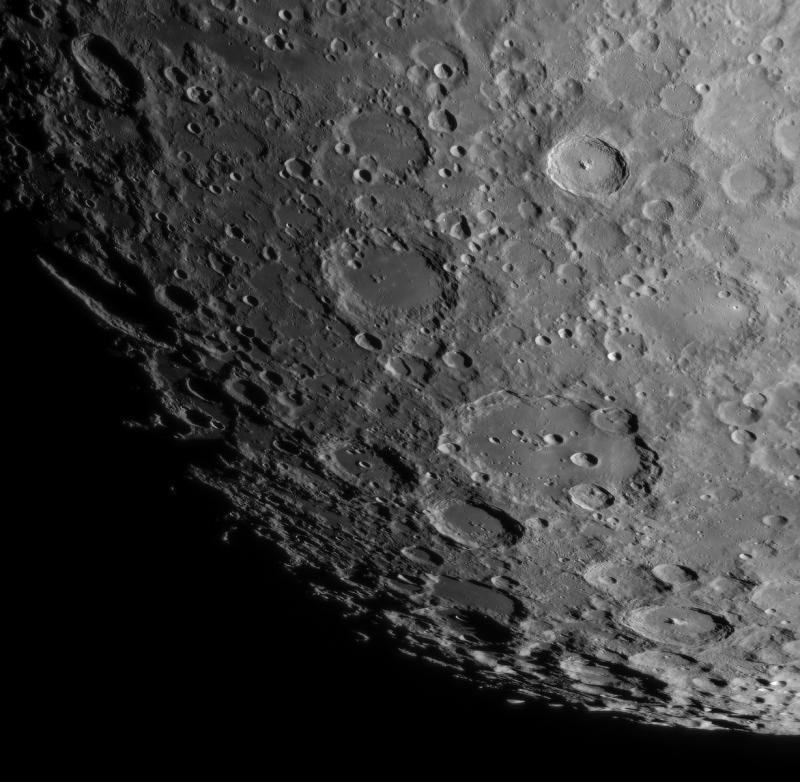 Edited by Tom Glenn, 21 March 2019 - 02:52 AM.