We are proud to introduce our new product.
You can meet our new products at NEAF2019.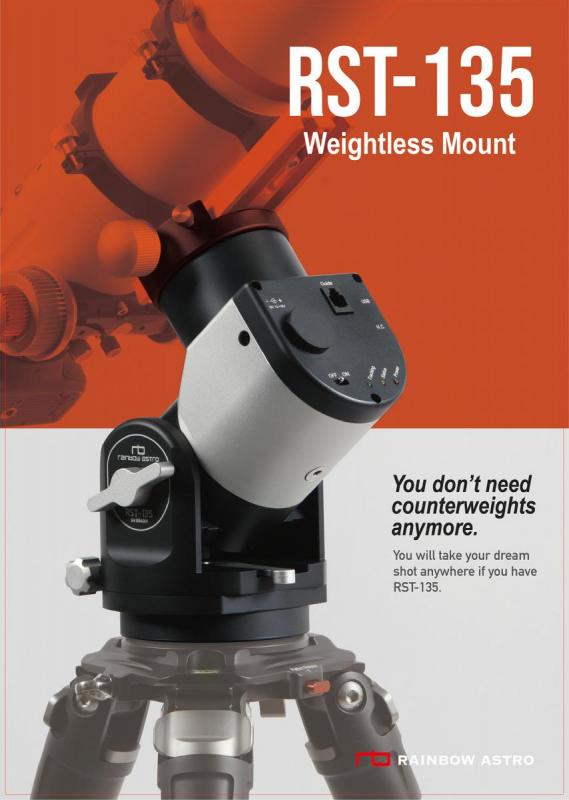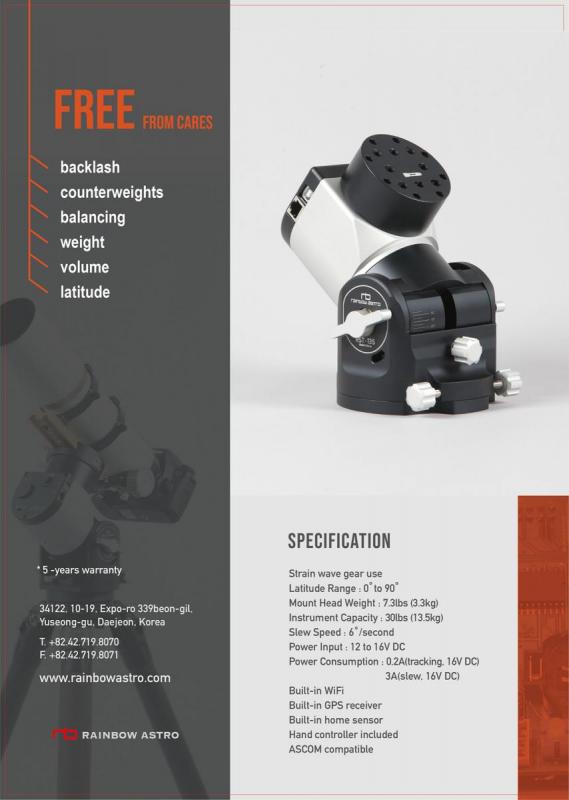 This mount uses a strain wave gear instead of a worm gear.
Both Equatorial and Alt-Az are possible.
It can carry 30lbs without using counterweight. But its weight is only 7.3 lbs!!
You can buy from local dealers from May.
The price will be around 3,895USD.
Thank you.