Dear all,
thanks to the post of Special Ed about the active region 2736

, I set up my Lunt telescope to have a look at it. It is awesome in H alpha light!

Here's my natural charcoal sketch of the whole solar disc: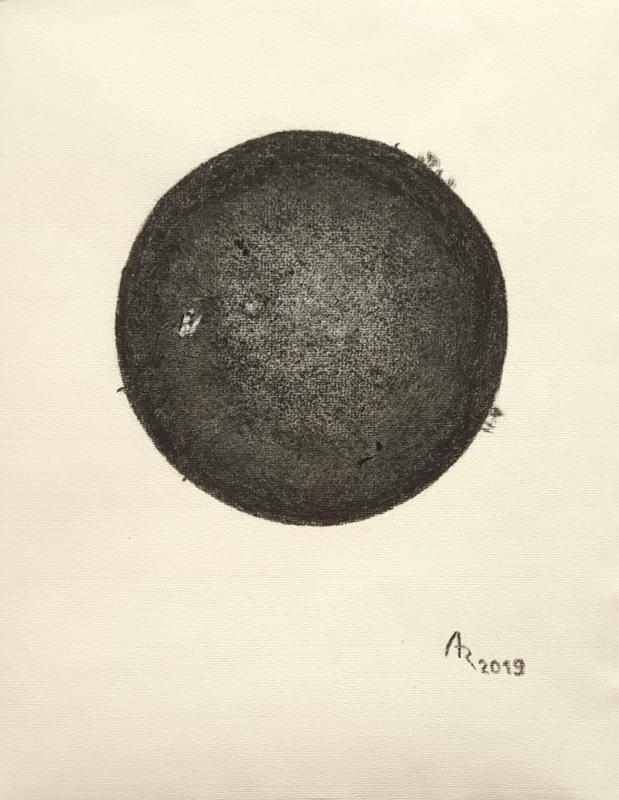 Telescope: Lunt LS 50 THa B600 PT
Eyepiece: Celestron X-cel 10mm
Date & Time: March 21st, 2019 / 1200-1230 CET
Location: home terrace, Dusseldorf region, Germany
Technique: natural charcoal on white Hahnemühle Ingres mould-made pastel paper
Size: 24x31cm
Clear skies in spring time to all of you!
Achim