Plato, Alpine Valley, & Eyepieces
Just got in a quick session. We have tornadoes forecast after midnight. Apparently, the front responsible drew all the moisture away from The Swamp, as the seeing varied between 7 & 8.
Plato: Saw 2 of the craterlets for sure (A&C), and possibly a third (D). Best seen with the vintage spectros PL7.5. In fact, this eyepiece gave the best views. The Nagler 7 has a wider field, but the old Plossl has better contrast & resolution -- less glass can show more sometimes.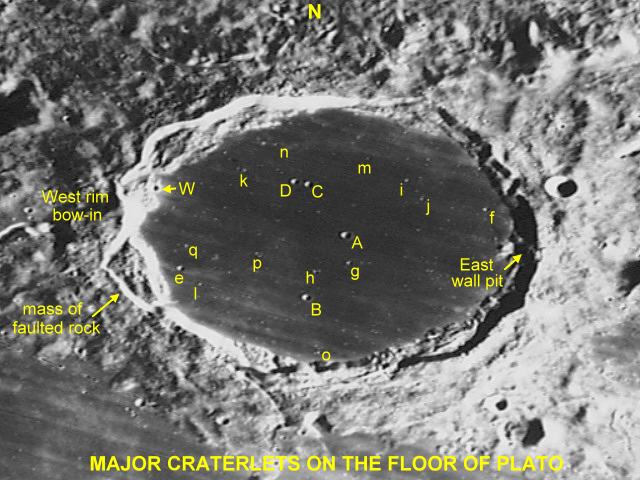 When the seeing was best, I used the Radian 4 @ 340x. A dimmer view, but no softness -- Plato's shadows were as sharp as at 181x.
Alpine Valley: I couldn't see the rille along the floor, but I did see the curvy crack that "feeds" the valley, and the 4km crater with the bright wall / ejecta ring on the floor. Green lines point to some of the finer features that really stood out.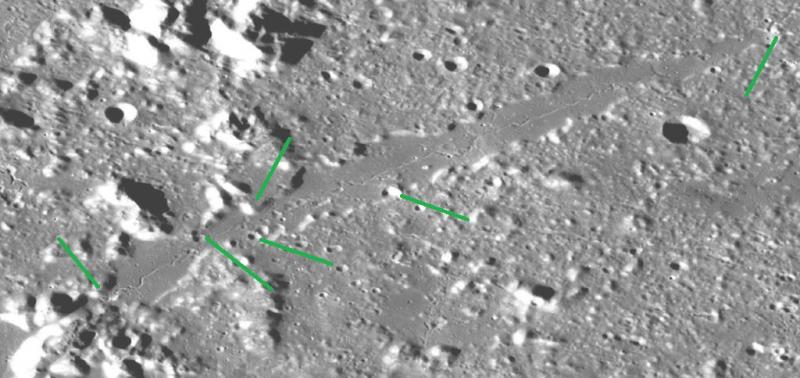 No false color with the TV or spectros eyepieces. More folks own the Ohi-made Orthoscopics sold by UO, Baader, etc. than own the Swiss-made spectros. In these Orthos, I saw varying degrees of light yellow tint on the peaks near Plato, but not on its brightest walls.
Edited by Bomber Bob, 13 April 2019 - 10:17 PM.