After receiving an email from a man who wanted to give away his telescope to anyone who would use it, I drove straight to him, a mere 35 minutes away. Turns out he was a hard-core astronomizer back in the day, but was now feeling that, having stored his telescope unused for twenty years, it needed a new home. He lived down a gravel camp road that was so rutted and muddy at this time of year, that he offered to meet me and my low little sedan near on better roadway. When his four wheel drive arrived with an attractive tripod and micro-adjustable wedge visible, but everything else boxed, I recalled the old adage never to look a gift horse in the mouth, and simply accepted his help loading it into my car. Worst I was getting was a nice tripod and mount, along with a bundle of junk or spare parts. Got home, opened the box, and--what happened to Joe Cepleur on his sabbatical from Cloudy Nights; is he actually posting pictures?!--shot a few pix for all to see. First, of course, is the telescope itself: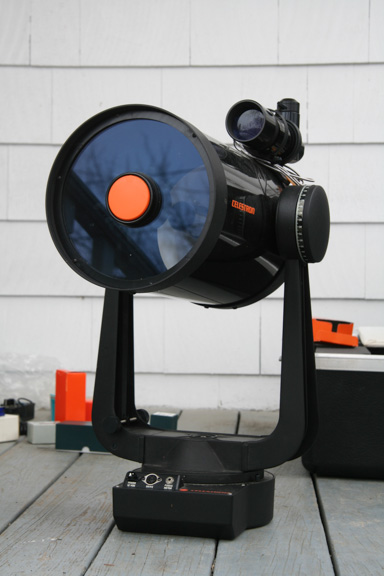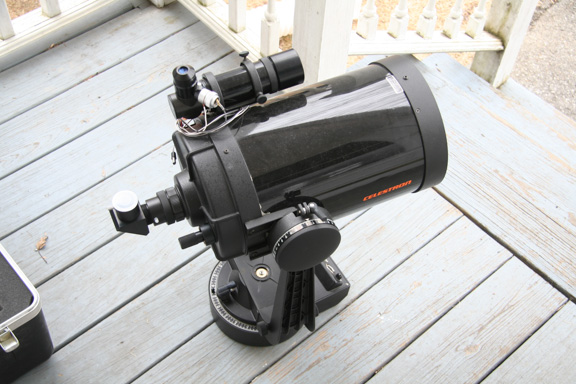 And, wait; what's this?! It does not have the window into the worm gear or "Celestron -- Byers" in an oversized logo, but the manual (Yep! Came with all the original manuals!) refers to it as a "Byers drive." Has this holiest of holy grails found me?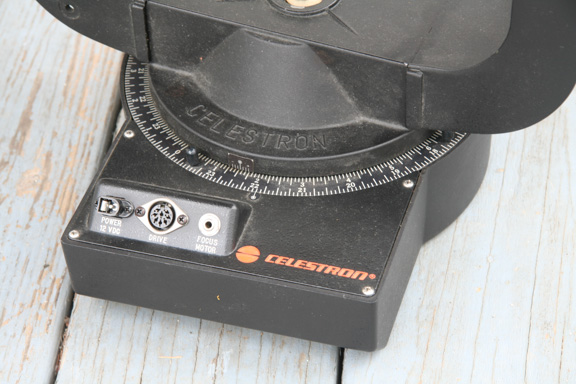 Edited by Joe Cepleur, 30 March 2019 - 05:35 PM.