Here's one from last Saturday taken with my Nikon F4, 50mm lens @ f/4 with the barn door tracker for 21 minutes. President's Choice 400 film again.
Next time I will try to exclude the mountain as it's rather awful, haha.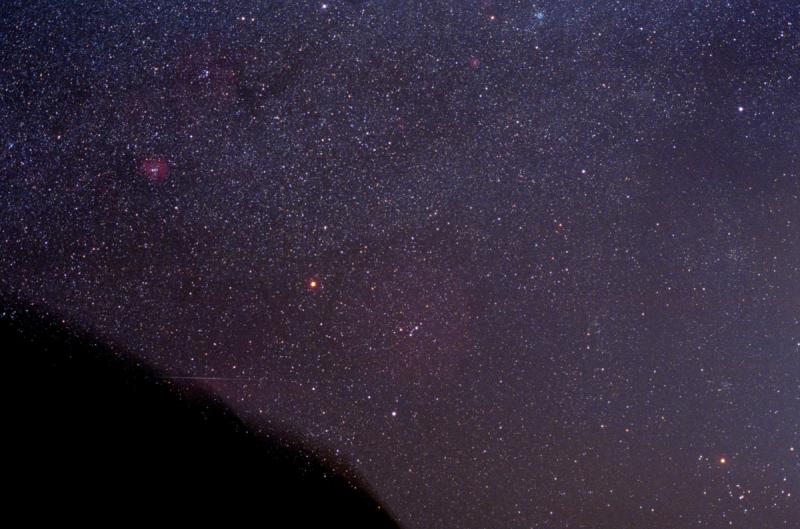 Edited by tuc, 03 April 2019 - 11:41 PM.