A new and possibly large sunspot is just emerging at the solar limb.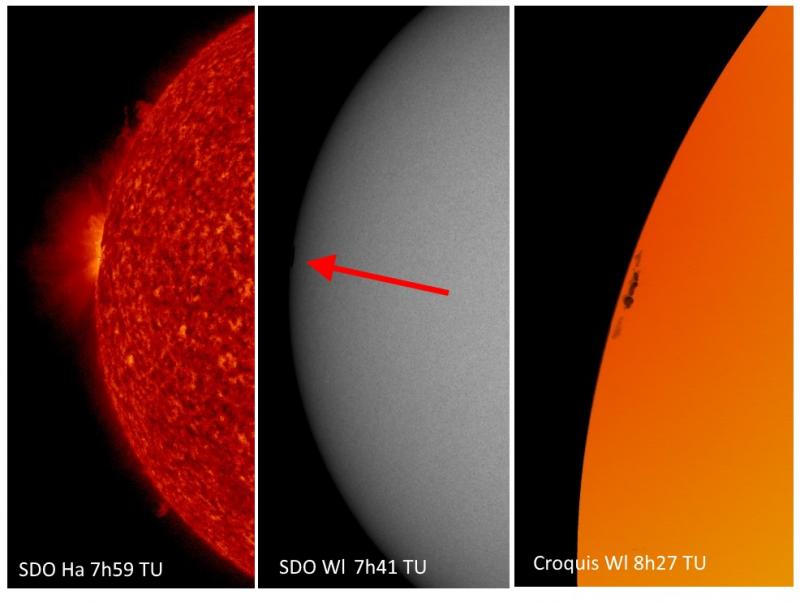 Credit: SDO/HMI
I sketch the right part of this image with my Bresser 102/1000 mm refractor.
In H alpha the view was not really clear through my 35mm Lunt.
The contrast of this spot is uncredible, usually a spot near the limb is never easy to see, today the view of this group of spot was really clear. And on top of that my sketch was done through a bad cloudy layer.
Clear sky to you all.
Michel