Mars and Solis Lacus 4.5"arc through 100mm Tak and 2mm Vixen HR. April 10 2019.
I don't know why the images are on their side, but north is top in the prism views that were sketched at 370X using a 2mm Vixen HR eyepiece.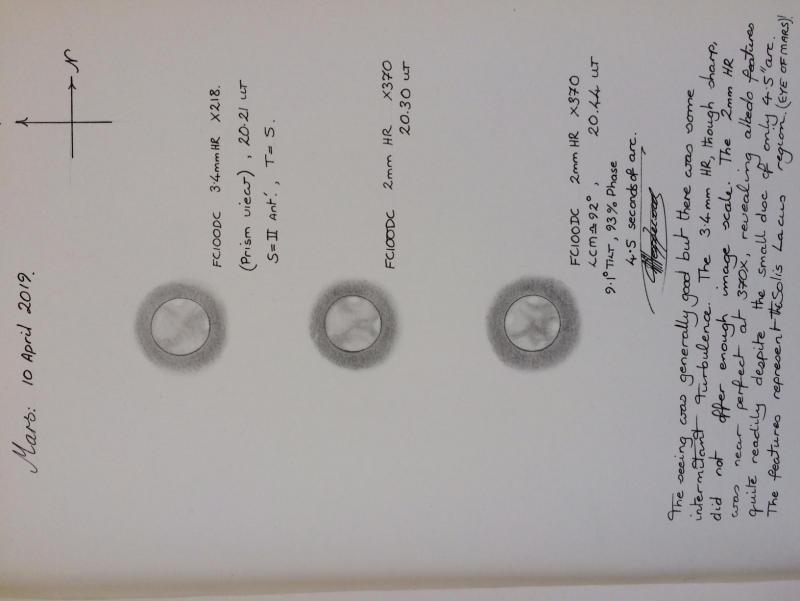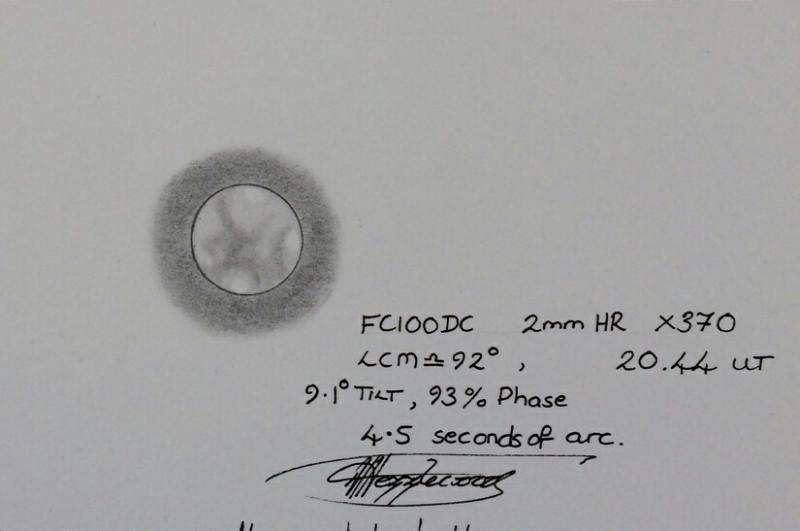 north is to the right of the lower image.
Edited by mikeDnight, 11 April 2019 - 05:06 PM.