Yesterday was one of those days when a small unplanned side project turns into a overly time consuming project.
I recently purchased an incomplete 9TE from the sixties and during initial testing I found the focuser was way too stiff making it almost impossible to use.
The telescope is from about 1965 and showed little use and because of that the grease had turned to a very stiff goo.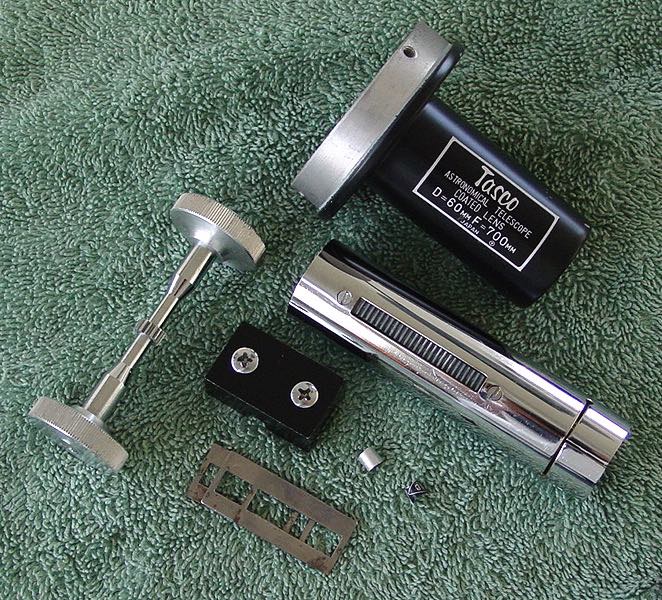 I took it apart, cleaned everything, and regreased it using multi-purpose grease but afterwards the drawtube seemed looser with more annoying up and down play (droop).
It had some play before the re-grease but it wasn't quite as noticeable.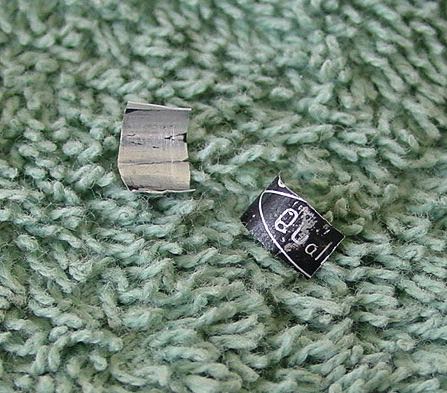 I was surprised to find these two shims under the axle of the pinion. I've taken a couple of these focusers apart and don't remember ever seeing them.
They appear to have been made from a scrap of a ID badge. It looks like it says Quality on one of them.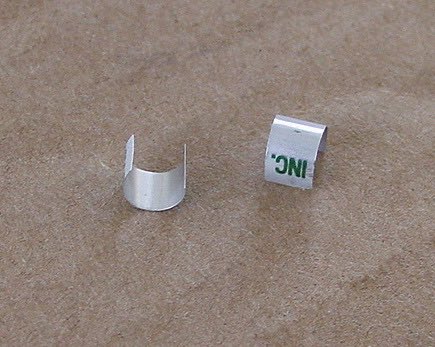 Since one was almost cracked in half, I made two new ones from an aluminum soda can which looks to be about the same thickness.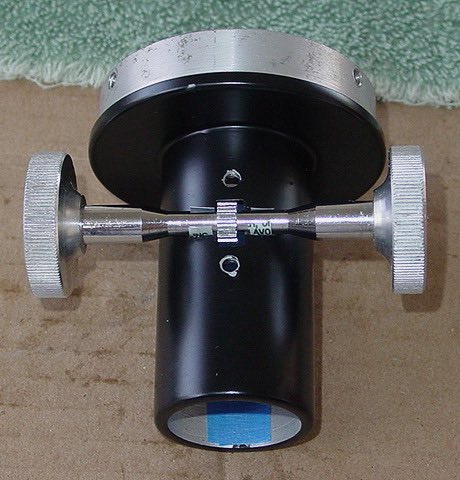 This is before being re-greased for the second time. After this photo I bent (flared), the edges of the shims a bit outward to mimic how the originals first appeared.
I did this since it might help them stay in place.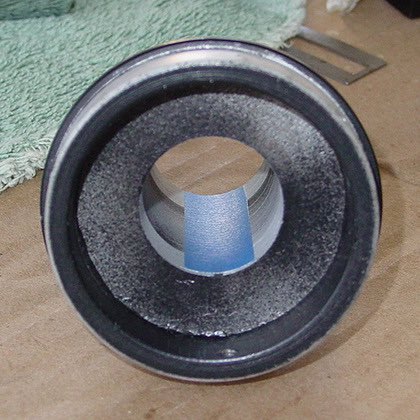 To help with the drawtube's looseness/roop, I found there was just enough room for a strip of blue tape. The chromed draw tube must be a hair thinner from polishing on its outer end as I could feel the difference when inserting it in the housing. To take up a bit more slack at the outer end I put another small strip of blue tape under that end of tape.
This time I re-greased it with heavy-duty grease and it feels much better. There's a still a tiny bit of droop/play in the tube and there might be enough room for two complete strips of tape, but it's fine for now. Stickier grease would likely help the feel too.
I'm sure these focusers vary in fit and smoothness. Another I have feels much smoother, but it still has the original grease and I'm going to leave it. I'm probably expecting too much from it since these were pretty much low end products.
That said, what's been your experience with these focusers? Have any of you ever found shims like those above?
p.s. I read that Chuck H. had found that some of the older and better focusers had lead shims.
Edited by Kasmos, 15 April 2019 - 03:58 PM.