Hello,
dayligh saving time usually marks that solar imaging makes sense. AR12738 was a nice starter ...
Yesterday seeing was average, but anyway a first shot using Edge HD 11 at f/D=25, Baader ND 3.8 and Solar Continuum filter ...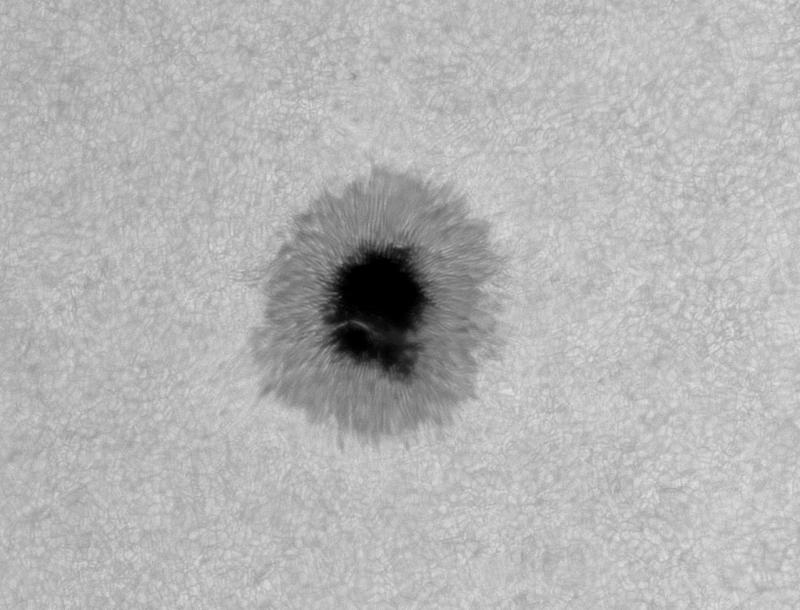 Best wishes
Laura
Edited by LauraMS, 16 April 2019 - 03:35 AM.