Hello everybody,
It's my first time using adapters and I've got some concerns.
I'm using an iOptron SkyGuider PRO mount and on top of that I got a really sturdy ball-head from Manfrotto.
I recently bought a William Optics Zenithstar 61 Refractor and I plan to use it with my Sony A6300. The thing is that my camera will stand on the ballhead and the refractor will be connected to the camera with some M48 adapters
Here is a very crude drawing of the setup: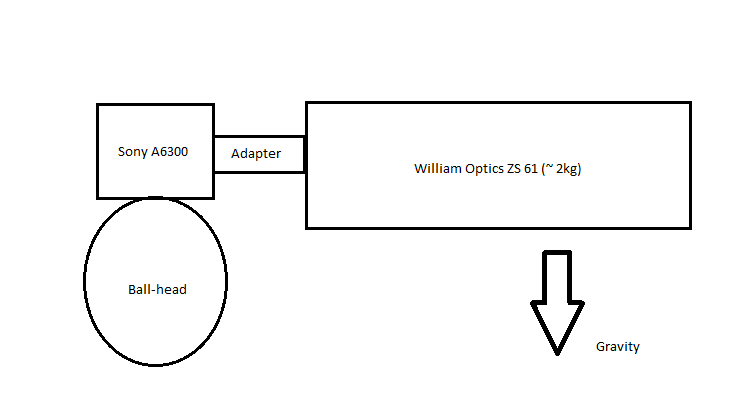 And here is the adapter (made of some metal alloy) that will connect everything: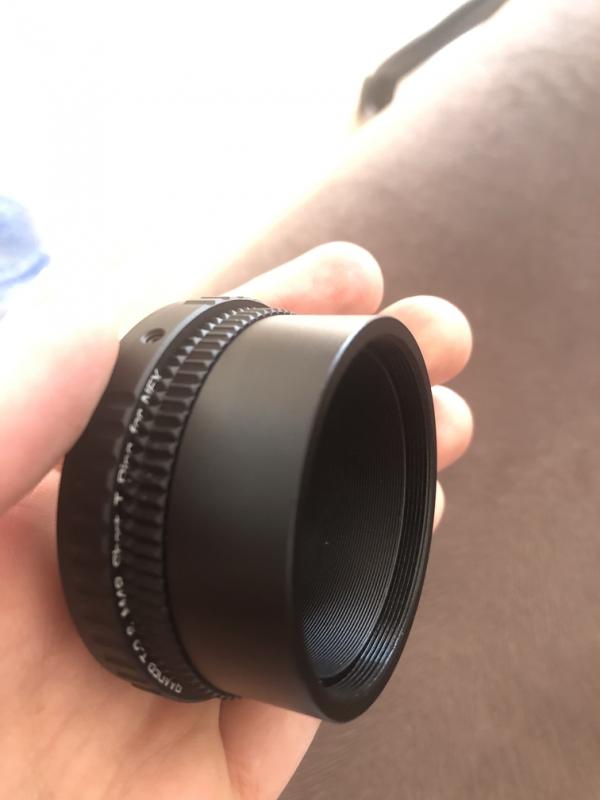 Basically my question is: is the "thread depth" long enough to support around 2 kg of weight? What is the general rule of thumb to consider when screwing adapters one into another?
PS: This might be a silly question, I'm really bad at handy-work / mechanics

Thanks!
Edited by feygan, 16 April 2019 - 04:33 AM.