Yippie. We managed to get the floor poured today.
Early this morning it looked like we wouldn't be able to do it as it was raining hard but it stopped at about 7am. Raul and I started right in and got it done just in time before it started raining again. Luckily Raul decided that we had to cover it with plastic, so we quickly devised a "tent" structure just before it started raining again.
Here is an image of it once the bad weather cleared up a little later in the day.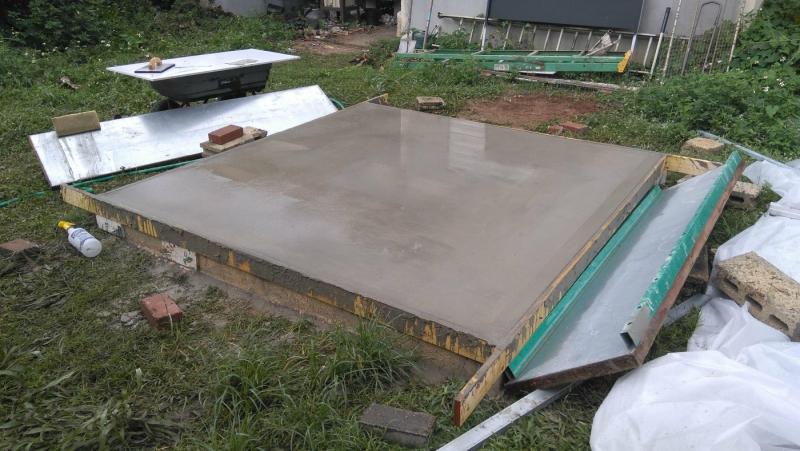 Tomorrow I will remove the wood sides and see what she looks like in all her glory!

Miguel 8-)
.
Edited by PirateMike, 30 May 2019 - 07:42 PM.