Dear all,
as many of you, I have observed and sketched the sun with the active region AR2738 for some days already. I guess during the next one or two days, the region will move across the solar limb towards the backside of the sun. So at least for me, it might be the last sketch of it today. Apart from AR2738 there was one nice prominence on the limb, one on the disc and another brighter area on the disc.
Here's the sketch: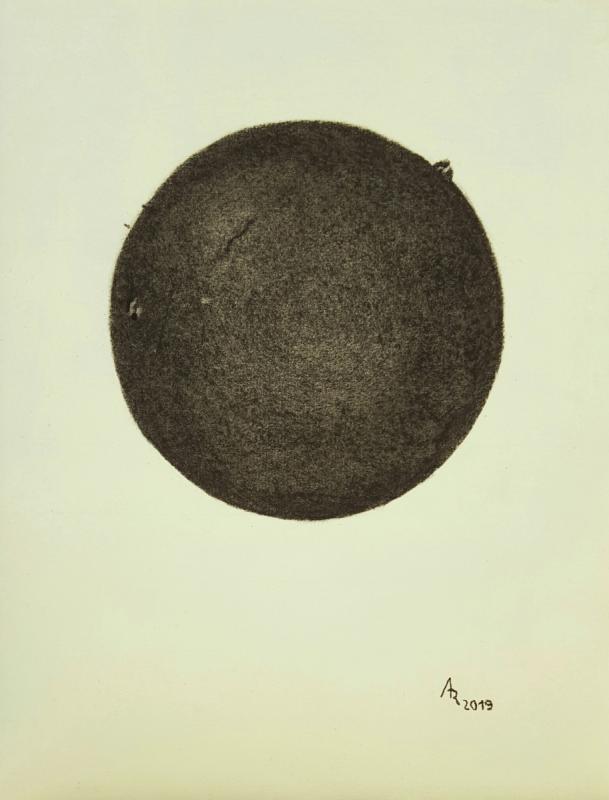 Telescope: Lunt LS 50 THa B600 PT
Eyepiece: Celestron X-cel 10mm
Date & Time: April 18th, 2019 / 1200-1245 CEST
Location: home terrace, Dusseldorf region, Germany
Technique: natural charcoal on Hahnemühle Ingres mould-made pastel paper
Size: 24x31cm
Clear and sunny skies!
Achim