I'm 10 days late posting these images... but it was my daughter's Birthday. (That's the excuse I'm going with!)
Wow 10 days later (today April 20th) and AR2738 has rounded the limb... that makes it about 10 days or so to apparently traverse the solar diameter.
Full Solar Disc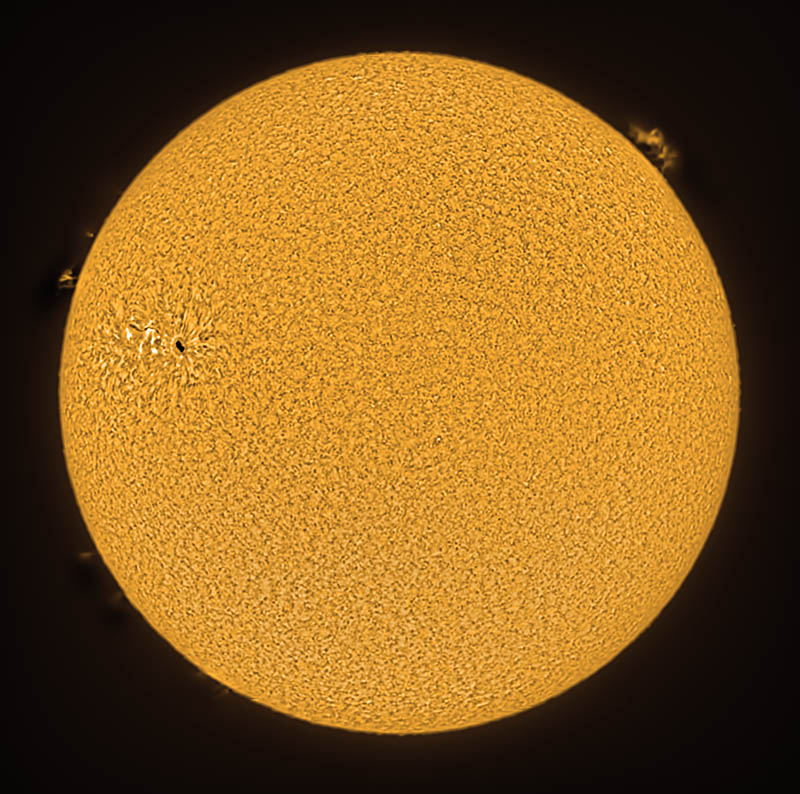 Proms at 1:30 O'clock
Proms at 7 O'clock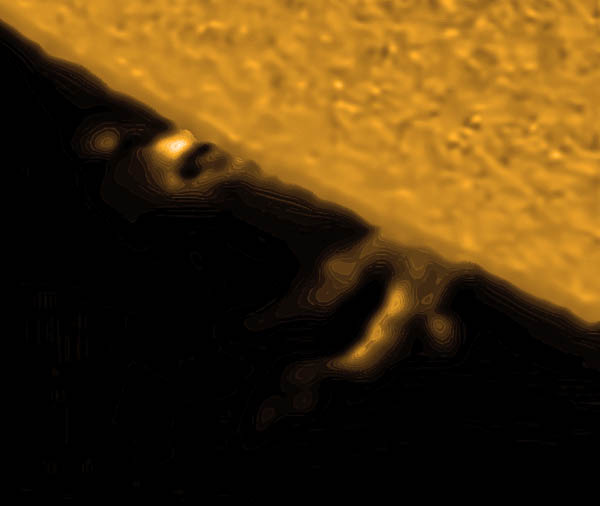 Proms at 7 O'clock - 65 minutes later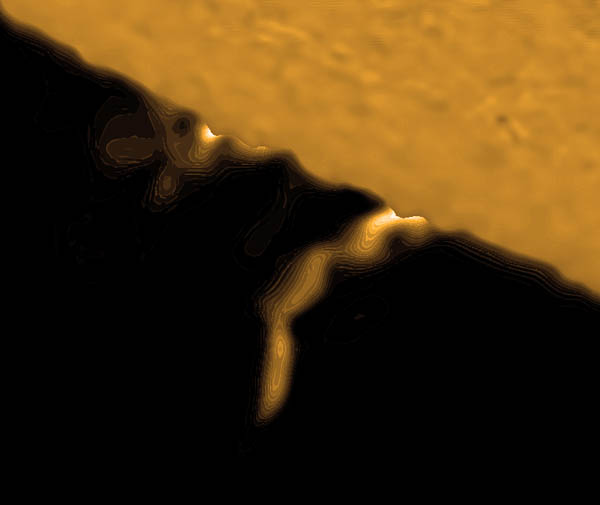 Proms at 8 O'clock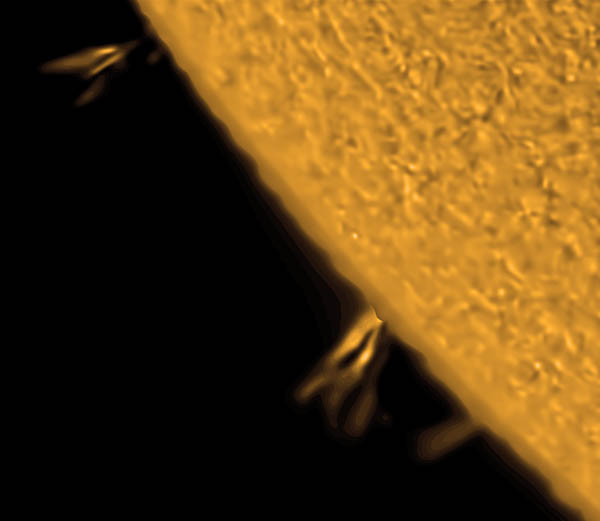 Proms at 10 O'clock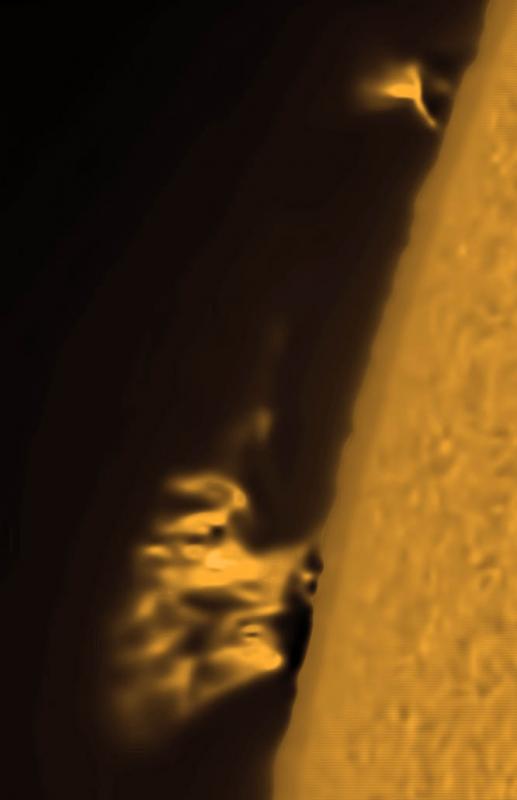 Sunspot AR2738
I hope you enjoy these. Comments welcome.
Best,
Rick