I have recently become a little more focused on Pentax. My primary observing eyepiece pairs are Pentax SMC orthos, having bested every other eyepiece type and coatings combination I've owned including top end Zeiss AOs and TMB Monos. Owned four Pentax achromats, binoculars, and still own a nice PZ1p 35mm film camera. There are articles here on CN discussing Pentax telescopes, but mostly they are about the Jupiter line that was a primary export brand through many US importers.
Pentax started out in 1919, after Nikon but before Goto. They made eyeglass lens. Made the first camera lens in 1931. Ads for telescopes start in 1953 with a simple alt-az yoke mount 60mm and also this one from 1957 for the 50mm tabletop scope (along side Nikon).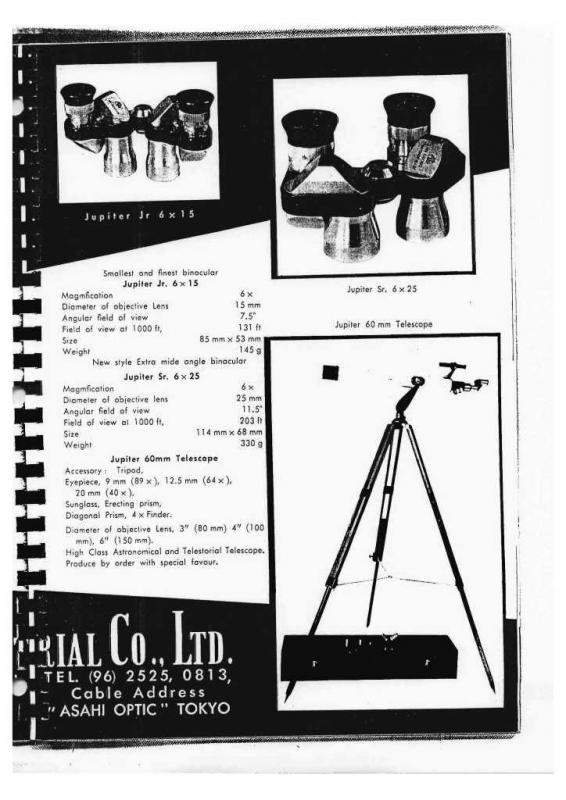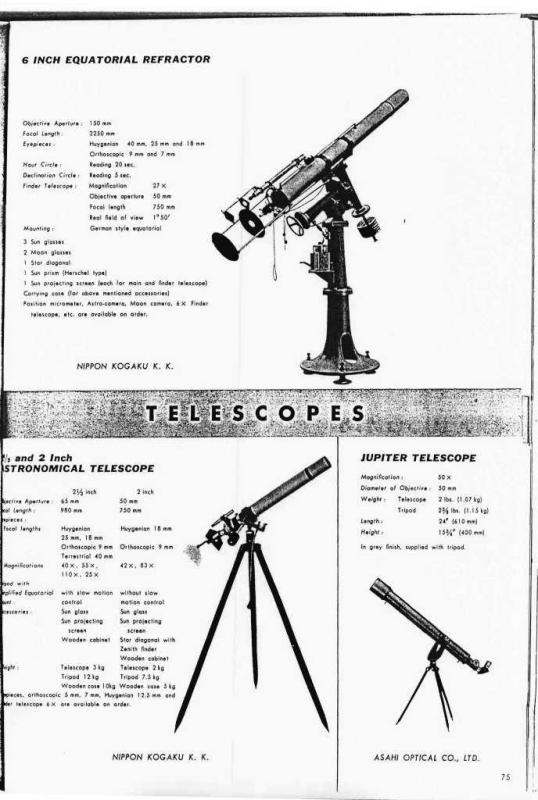 Shusuki Kojima of Goto and later Astro Optical fame worked at Asahi Pentax after leaving Goto from 1952-54. He may have created the telescope product lineup and sales department if there is nothing in the way of documented earlier Pentax astronomical products. Most of those here on CN appear to be later than the adverts above.
I would very much appreciate any timeline adds that come from either scope serial and date of import or really any other documented sales history through the 1970's. Of course another chance to put some pictures of these fine telescopes out here for our enjoyment. Especially would like to see them in case with all accessories, along with being set up. The Pentax I own currently are 1980s.
Our Japanese friends are also looking into history. I think will can fill an informational void here. Thanks for your contributions.