Hi all,
Here's an object we don't see often on this forum due to its southern position in the sky. It's NGC 3201, aka Caldwell 79.
It was observed from the island of La Palma on my trip earlier this month from a height of 2400 mtrs where it's still dark, the sky is transparent and the seeing is sublime.
First impression: it's big! The rhomboid shape shows a loose structure, only a bit more concentrated towards the core. Some nice stars chains run away from it, but one is cutting straight through it. On closer inspection, some dark spots are visible on the foreground and at least three of them can be held long enough to draw them with confidence.
Even this far south, the glob hangs low in the sky and the light travelling through the atmosphere is smothered to some degree, which has its effect on the resolvability. I can imagine that when this one would be observed in zenith, it must be quite a showpiece!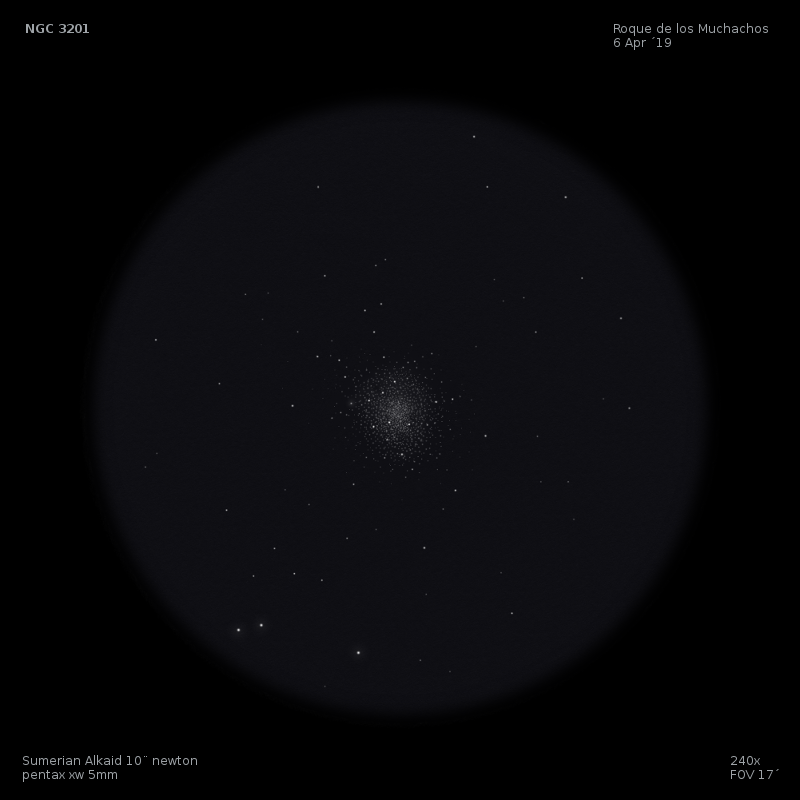 For other sketches I did during the trip, see my sketches.
For some double star observations, I opened a topic here.
Regards, Martijn