I'm having a lot of fun with my Star Analyzer 100.
Here are some targets that I selected in SkySafari Pro that are all very high probability members of the Beehive cluster (Messier 44)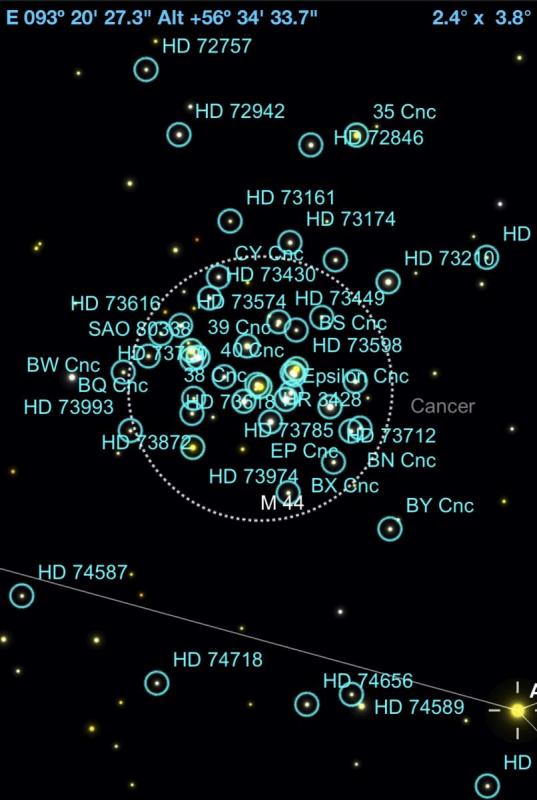 Notice the central concentration.
Here's the core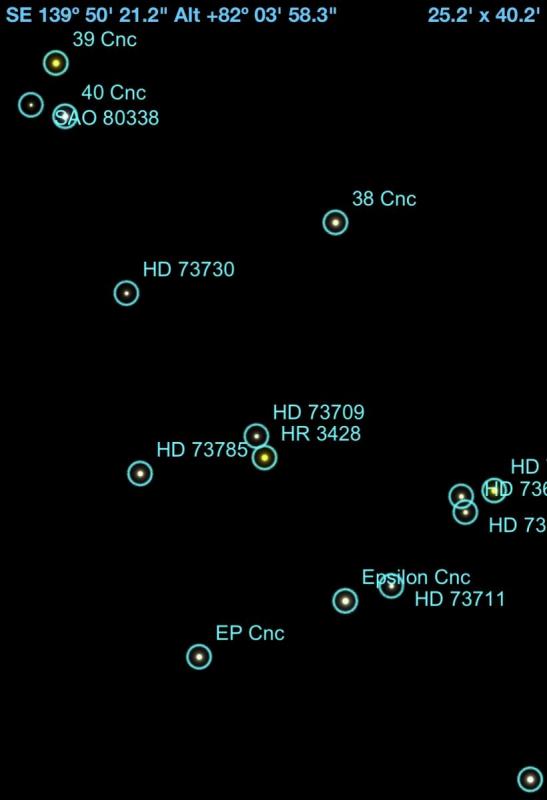 and here is one annotated image I took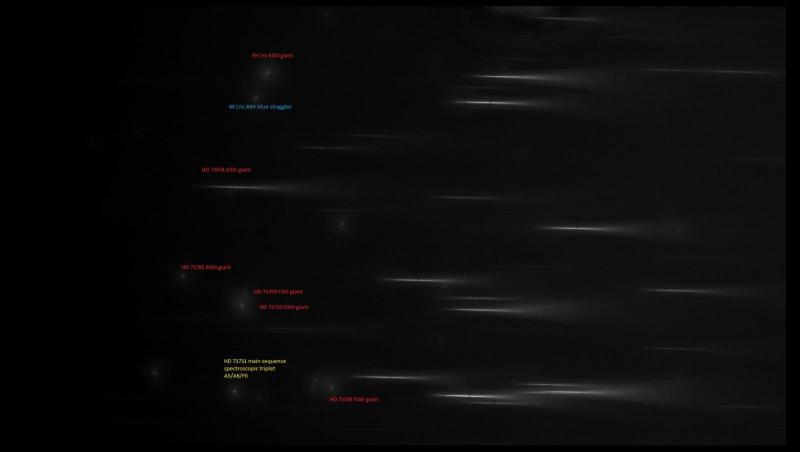 The Balmer lines in the A-type and F-type stars clearly stand out. It was easy to identify the G and K type giants. 40 Cnc also stood out because it was as bright as the giants. The spectrum matched a A0V reference.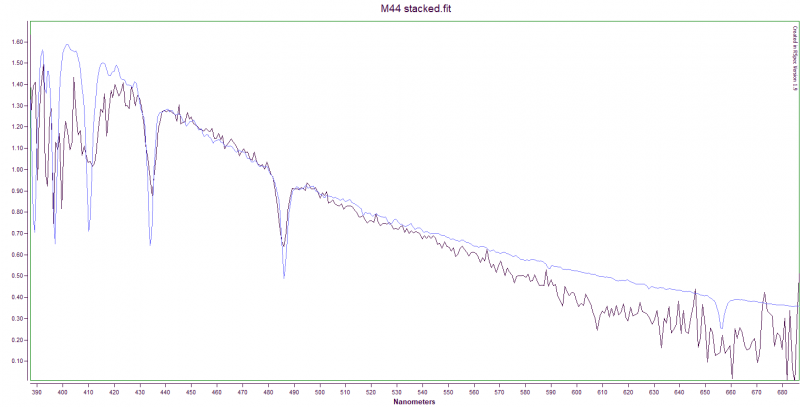 I thought it was odd that this A0V was as bright as the giants and that the next closest main sequence star was at least A5V. I had "discovered" a blue straggler. Of course others had discovered this earlier, but it was news to me.
I have processed quite a few spectra, if I have time I'll post some later. This was part of the appeal of slitless spectroscopy, that I could get more spectra in less time.
Here's an outlier, 35 Cnc (G0III, compared to a G0III reference), that lies well outside the 1.2 degree circle.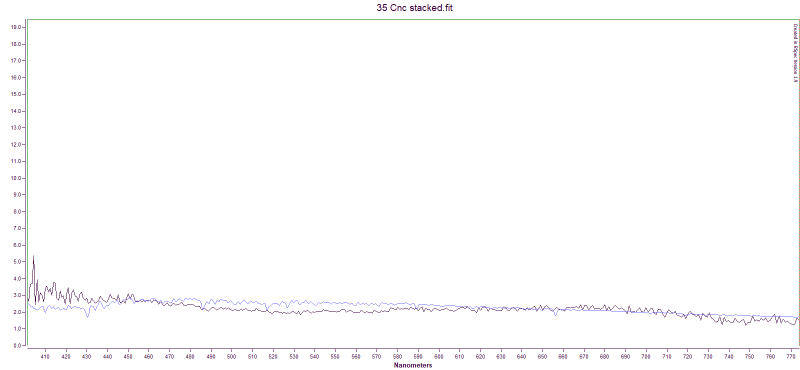 I wondered why some stars like Epsilon Cancri were so bright when they were labeled in SkySafari as A8V. Well it turns out that the brightest stars that we see in this cluster are giants, blue stragglers and spectroscopic binaries. Epsilon Cancri is a triple A5/A6/F0! I don't think my system is up to parsing these closely matched binaries.
Spectroscopy is a lot of fun and I feel like I learn and understand a lot more about what I observe.
Edited by Organic Astrochemist, 24 April 2019 - 11:47 PM.