As a "sailor", I had the idea to draw with pastel the seas of the moon.
I think there are similarities between the moon seas and some on earth, sometime for the shape of the seas or sometime because of the designations.
Ofcourse I will only compare seas that I know, so where I had sailed with my own two mast « S.Y. Aquarellia » on our planet, (but not yet on the moon

).
To do this, I bought a French easel (out of the telescope, soft pastels, black paper, 2 or 3 good eyepieces and filters).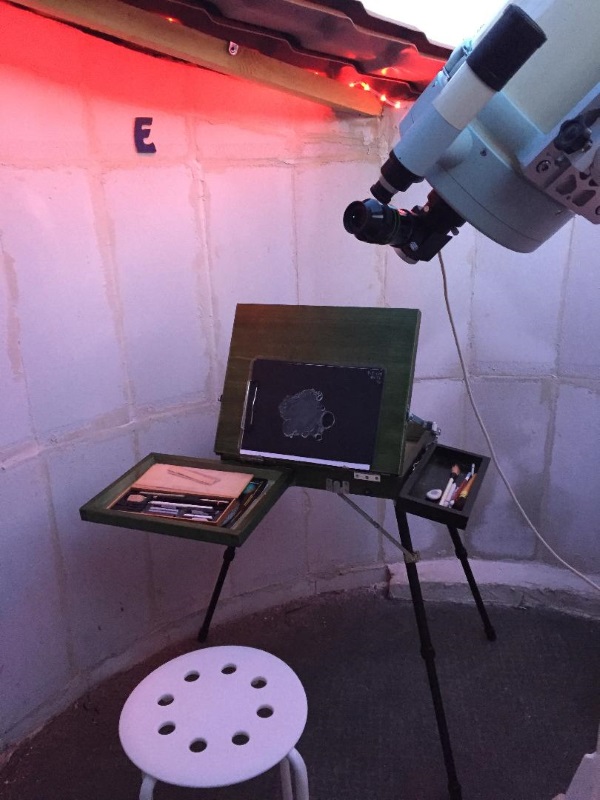 The major part of the pastels were made with my new Takahashi Mewlon 250 CRS, without the 1.5 extender (f10), and a 13mm Ethos eyepiece.
The idea, as always when I observe, was to sketch directly through the eyepiece, without making any further correction or adding any features back in my workshop after the observation.
- A complexity was also to stop sketching too much details, if I force to sketch some fine detais somewhere I have to do that everywere, and then the sketching time will exceed the time when the Moon is visible in the sky. Believe me, this is not always easy to stop sketching at a certain level of details.
- Another problem was to define the moon shore line, on earth it's easy but on the moon landscape that was not always a piece of cake !
The first vision was the full moon as a departure point for this mini-project, that was a 2 hours and a half job.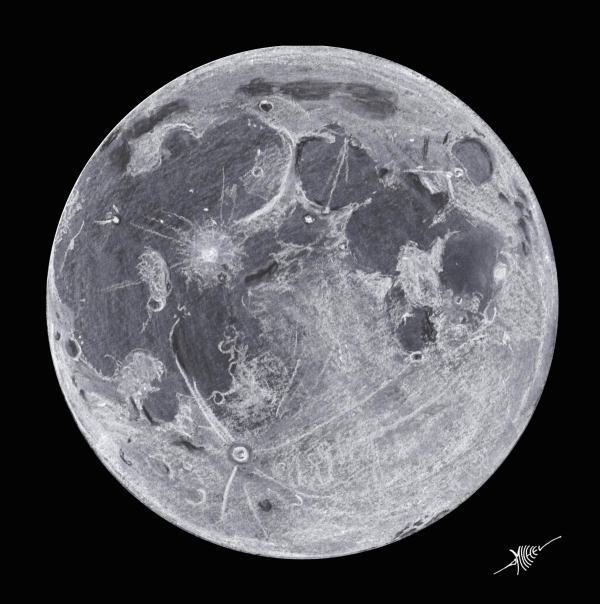 Thank you to follow me here after...
Michel
As from today, I will add from time to time a new sea on this post. I have already made 9 of them, but it's not finish !