If you work on vintage telescopes long enough sooner or later you're going to come across a lens that the cement between the elements has gone bad and is hazy and the element have started to separate. The typical cement that was used was Canada Balsam which will soften at about 150° F so you can heat the lens in water or an oven to get them apart. Once apart you then clean the elements with solvent. Now it is time to recement the elements.. In the past one had to dissolve the Canada Balsam in Xylene and heat it up, then quickly cement the elements together before it harden without getting any bubbles and getting the elements centered. So it could take a couple of times to get things right if you weren't skilled in the process.
Here is were modern UV curable optical cement makes the job easy. I 'm restoring a pair of SARD 7x50mm WWII binoculars and the cement in one of the lenses in the eyepiece had failed. In my lab we had an expired bottle of Norland 63 cement that couldn't be used for our projects and was getting tossed but when I tested it, it was still working. In my lab I have 365 nm UV light source that is what the cement works best with but I have also used a UV LED flashlight which worked but just took longer to cure the cement which was about 15 minutes. What makes this material easy to use is that until it is exposed to UV light you can move the elements around and make sure they are centered and there are no air bubbles
So here are some pictures showing the process. The first is the defective lens as it looked when I removed it from the binoculars. You can see that it is yellowed and when you looked thru it, it was very hazy.
- Dave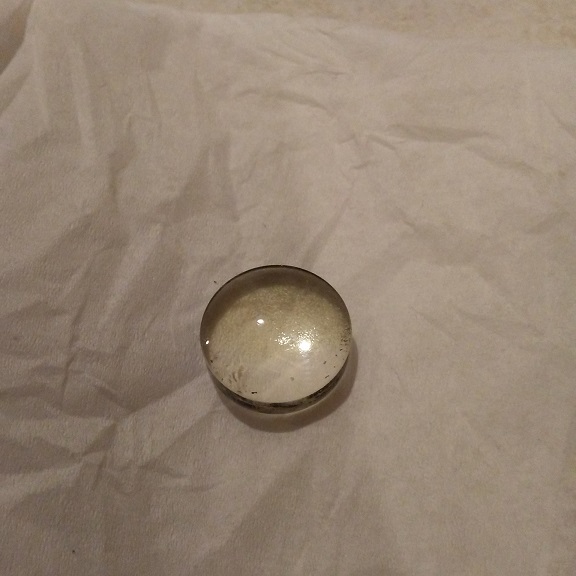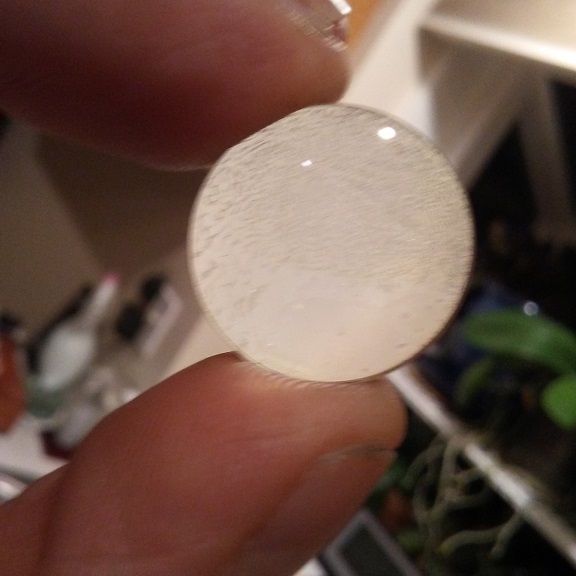 Edited by DAVIDG, 12 May 2019 - 10:58 PM.