A dear friend of mine just gave me a nice pair of Hoya 10X50 binoculars. These are the older style with flat metal end plates on the prism housing. On the end plates it says:
Left side:
Hoya
COATED OPTICS
Right side:
10X50
Field 5°
No. 36036
My own 7X50 binoculars (ca 1964, see description in my signature block) look like the same design, but have a 7.1° FOV. I assume the 10X50 will show certain astronomical objects better than the 7X50s. The "new" binoculars will be a nice pair to mount on my binocular chair.
Is anything known about the quality of such a binocular? This may be the same Hoya that makes optical filters. When were they produced? Coments?
Here's a photo.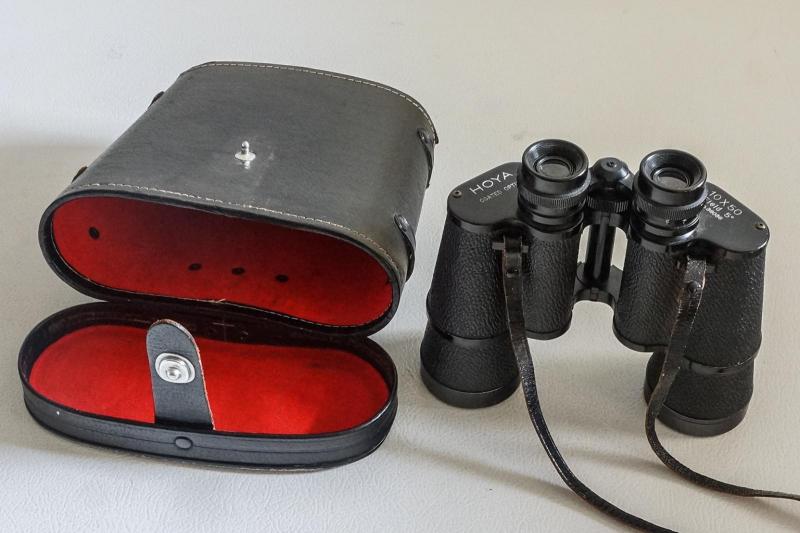 Edited by Rustler46, 14 May 2019 - 07:38 PM.