I've been mainly working on my pier and mount of late. I didn't have time to focus and calibrate my new-to-me Lodestar X2 OAG guide cam, so I proceeded with my 60mm, f/4 (240mm), guide scope with an ASI224MC on it. When I got things mounted, relatively adjusted, and communicating, the Moon was still in its haughty 72% attitude. I figured I'd hit M51 in spite of the bright moonlight and 3/5(ish) seeing, to see what I could get.
There was a huge variance of moonlight, with the last 20% of lights having the relief of Moonset.
CGX, pier mounted
Celestron C11
Canon T5 (1200D)
Image scale 0.306 arcsec/px
BYEOS
Lights: 65 x 90 seconds, (97.5 minutes)
ISO 800
17 Darks
23 Bias
23 Flats
Stacked and slightly processed in Nebulosity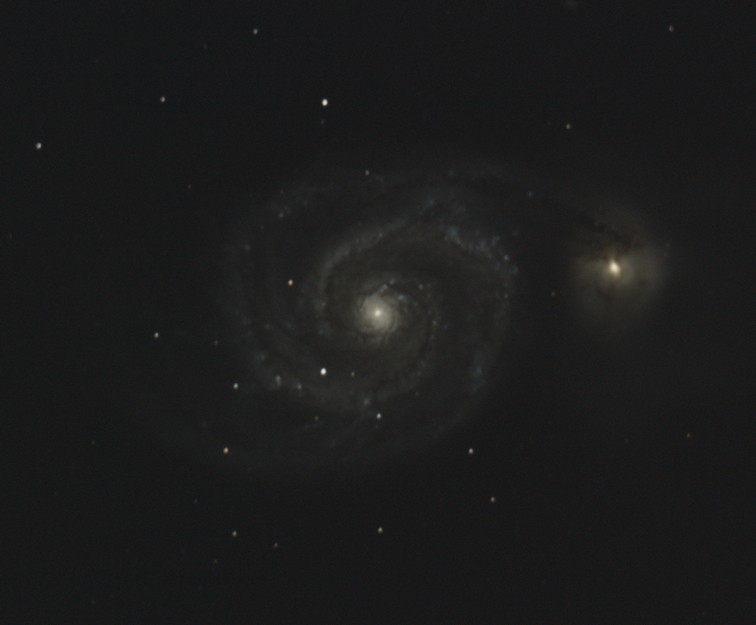 Edited by Dynan, 15 May 2019 - 03:18 PM.