For anyone willing to help in this challenge, rather than starting with the raw masters, I thought I would give *as a start* the initial stretched LRGBHa image that I have: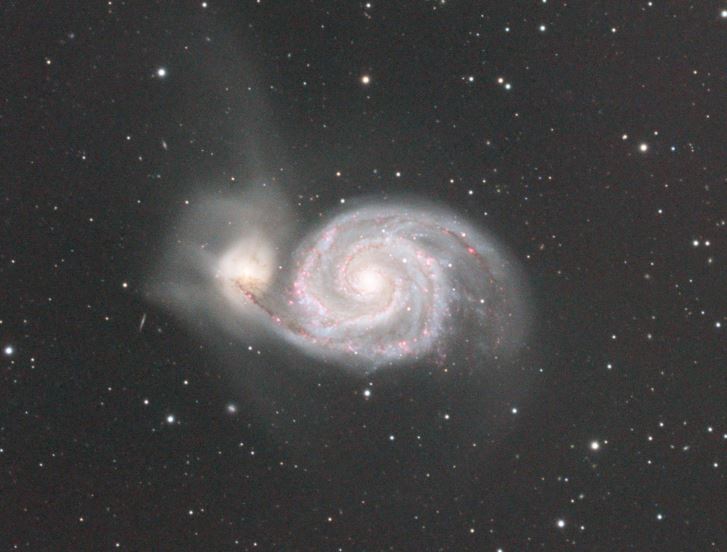 Link here to full FIT image (152MB)
This image has had *no* non-linear processing done, but has a fair amount of linear processing (Lum: DBE, Deconvolution, MLT denoise. Chrom: DBE and MLT denoise each channel, combine, Background Neutralization, CC then LRGB combine). It was stretched by application of STF and HT.
My initial processing effort resulted in *this* overcooked monstrosity:
...which, however, illustrates that there's plenty of detail in the image. The trick that I hope you will be able to accomplish is to capture some of that detail *without* losing the faint nebulosity in the original.
If someone does process this file, it would be hugely appreciated if you would give the steps and basic parameters (for example, if you do HDRMT, how many iterations, how many layers, how much overdrive, did you use median transform or not?)
Thanks in advance

to anyone who tries this!
---------------
And for those who feel they *must* work with the original data, here's the original linear masters in a zip:
Link to zipped masters (217MB) (no DBE or ABE applied--note that the Ha master will look much better with just ABE)
Please let me know if the links work. I usually link from Dropbox, but this time I tried to link from OneDrive. Hope it worked!