My seeing was predicted to be Good (4/5) this morning and... well it was more Average (3/5)... but for me in Ottawa - that is Great!! Still, I depended upon lucky imaging - using 12 to 16 frames out of 1,000 frame videos.
Full Solar Disc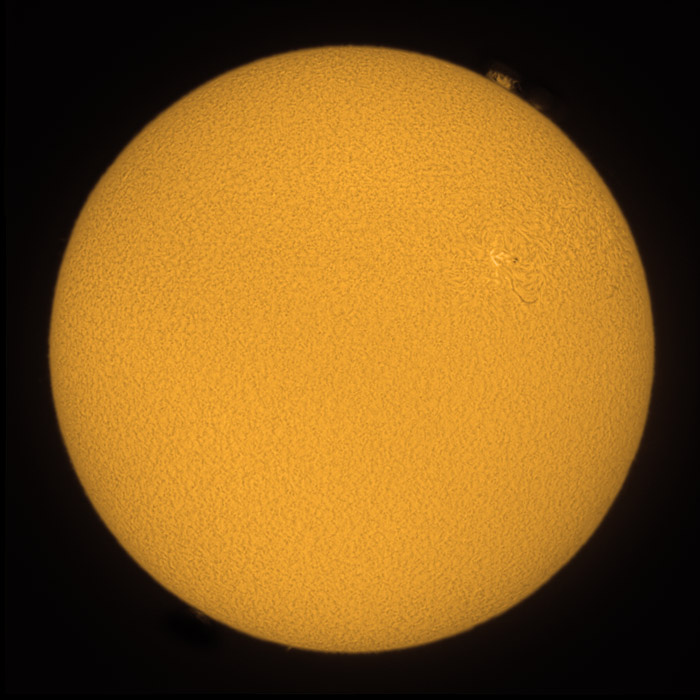 Prom at 1 O'clock - Lovely Curtain Array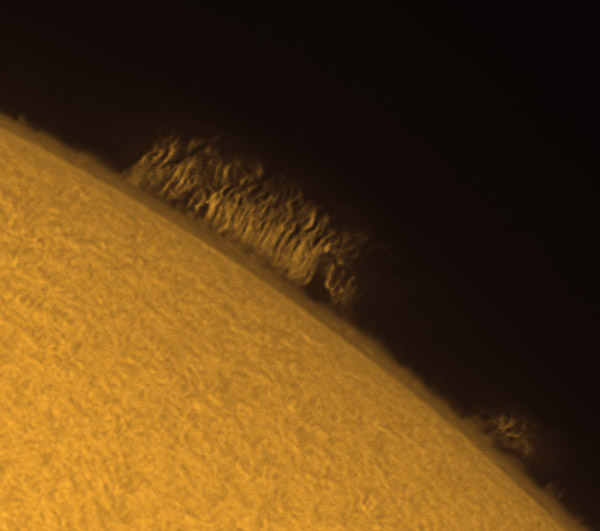 Sunspot 2741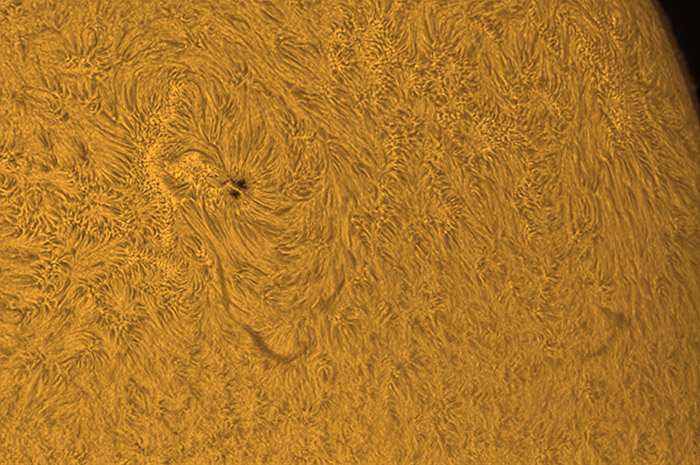 Not a bad day at all - for me.
Best,
Rick