First break in the clouds for the month of May last night. Snuck out and got 2 hours on M92, of which I kept the best 90 minutes to stack this image. Very minor clipping in the core as I was shooting at unity gain and needed 3 minute exposures (wasn't willing to change any params and reshoot darks). I think it came out pretty well.

Higher res version here: https://flic.kr/p/2g2LGhU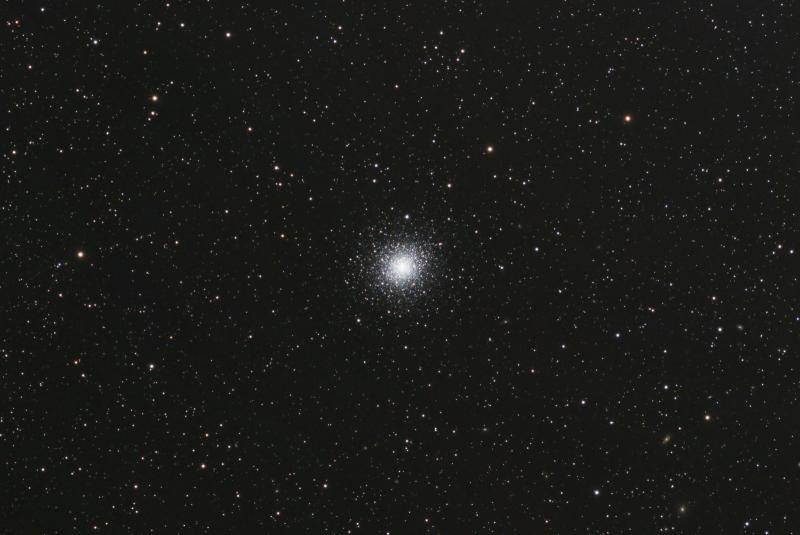 Scope: Orion Eon 120mm @765mm FL
Camera: QHY247C
Integration: 30 x 180s
Stacked in DSS, processed in PixInsight.