Dear all,
today there were only short sunny spells between the clouds, so I didn't go for a large pastel or charcoal sketch this time. Instead, have a look at the pencil sketch done in my observation logbook. I tried to capture the texture of the solar disc with the pencils. Even though not being fully happy with the result, I share it here: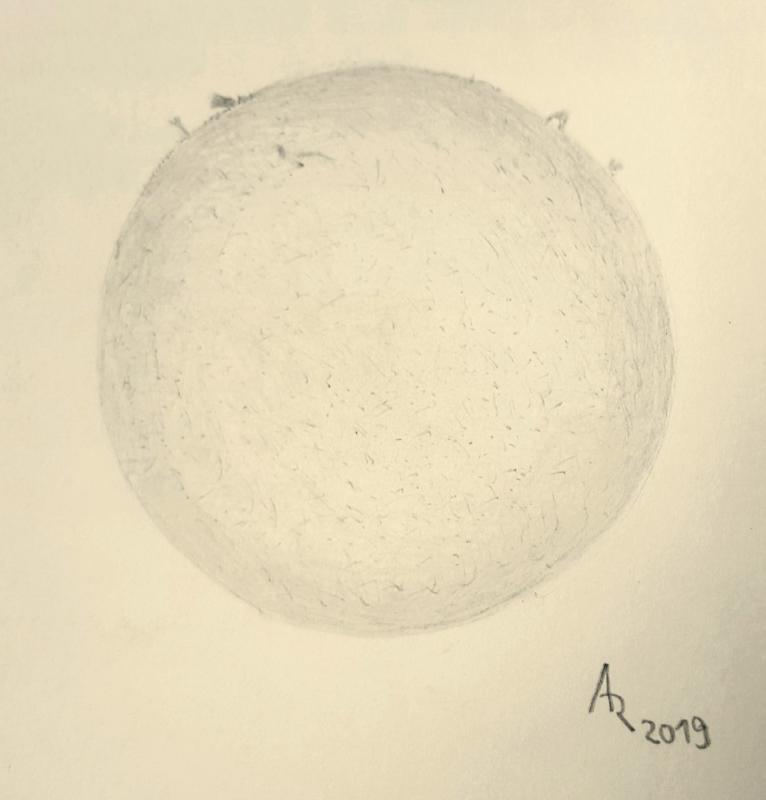 Telescope: Lunt LS50 THaB600PT
Eyepiece: Celestron X-cel 10mm
Date & Time: May 27th, 2019 / 1200-1230 CEST
Location: home terrace, Dusseldorf region, Germany
Technique: Koh-i-Noor 4H, 2H and HB pencils in Moleskine sketching book
All in all I was happy to observe some proms at all on the solar limb - some days ago, the sun was even blank in H alpha light!
Clear skies!
Achim