G'day space rock fans,
There were a couple of large meteors that flew over central Australia last week. While the one on the night of the 21st made international news, the one on the night of the 19th (2019-05-19 14:54 UTC) cracked my windscreen.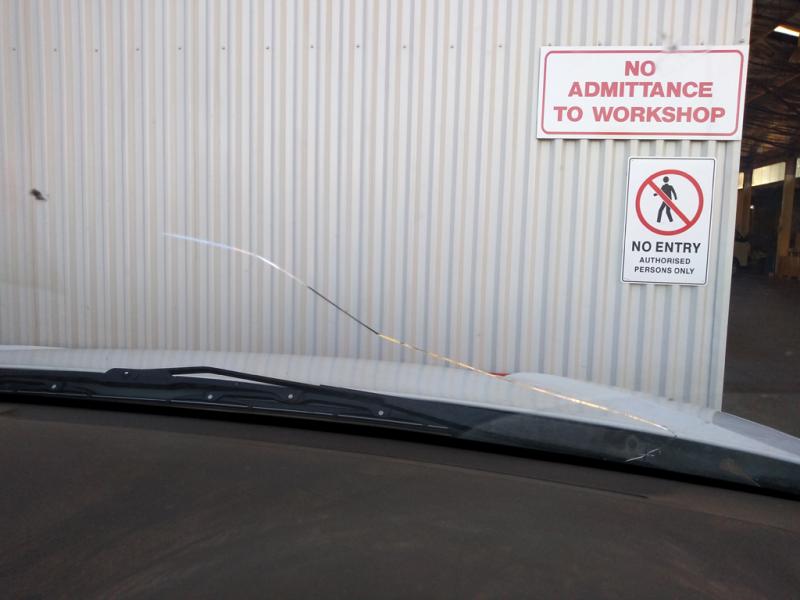 Truth be told, the origin of the crack was an unfilled rock ding down by the base of the wiper arm. I know it doesn't take much to get those to propogate—my brother propogated one across the windshield of my first car just by pushing on it lightly with his thumb—but this is the first I've heard of a meteor doing such a thing (with the exception Chelyabinsk, where the shockwave smashed windows outright). There were numerous reports of earthquake-like ground movements, windows rattling, and "stomping" sounds across roofs from the shockwave, so it's quite conceivable.
At about 12-in long, the crack violates even Northern Territory standards (the max allowable size is 150mm). I dropped it off at the repair shop this morning…it's going to cost me AU$350 for a new windscreen.
BQ
Edited by BQ Octantis, 29 May 2019 - 09:53 PM.