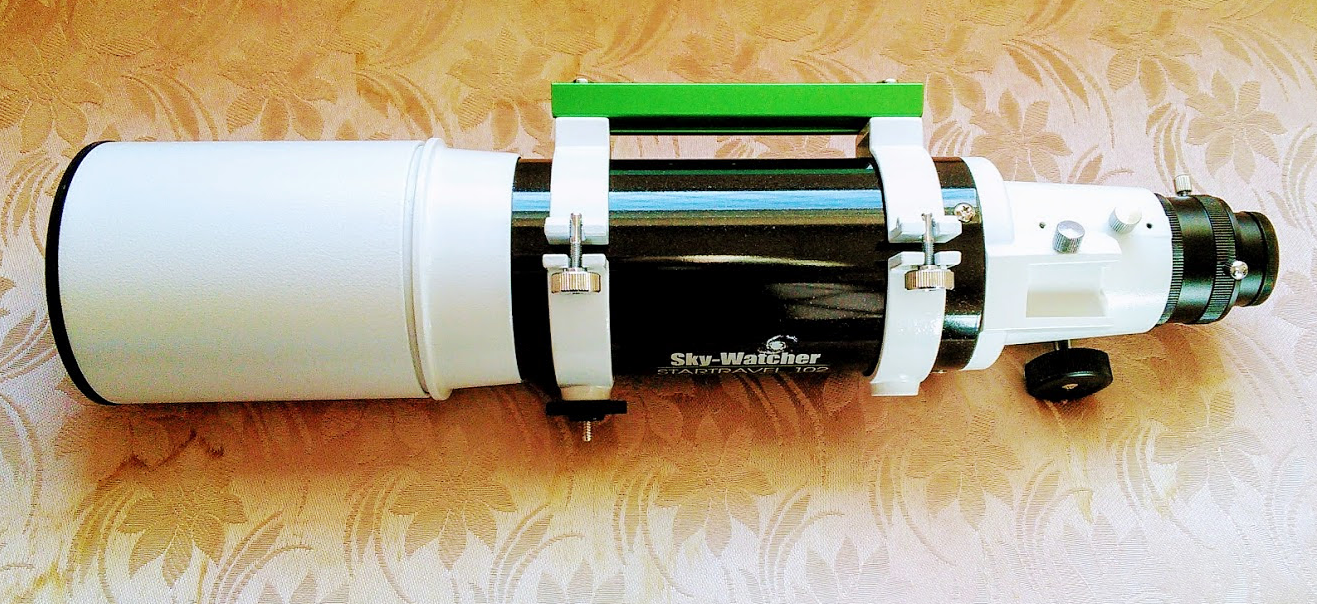 In January 2018 I bought a Sky-Watcher ST102 StarTravel as an inexpensive rich field grab'n'go scope. Although I originally intended to use it on a Vixen Porta II/SXG tripod combination I discovered it would quite easily balance well on my Sky-Watcher AZ5. This made it even more of a grab'n'go scope for me. I never used it as stock and replaced its original focuser with a dual speed heavy duty TS Optics (GSO) rotating Crayford-rail focusing unit virtually the same as on my modified ST80's. This was fine and worked really well after I added twin finder shoes, a Baader adapter, and sorted out all of the back or in-focusing problems and suitable accessories etc.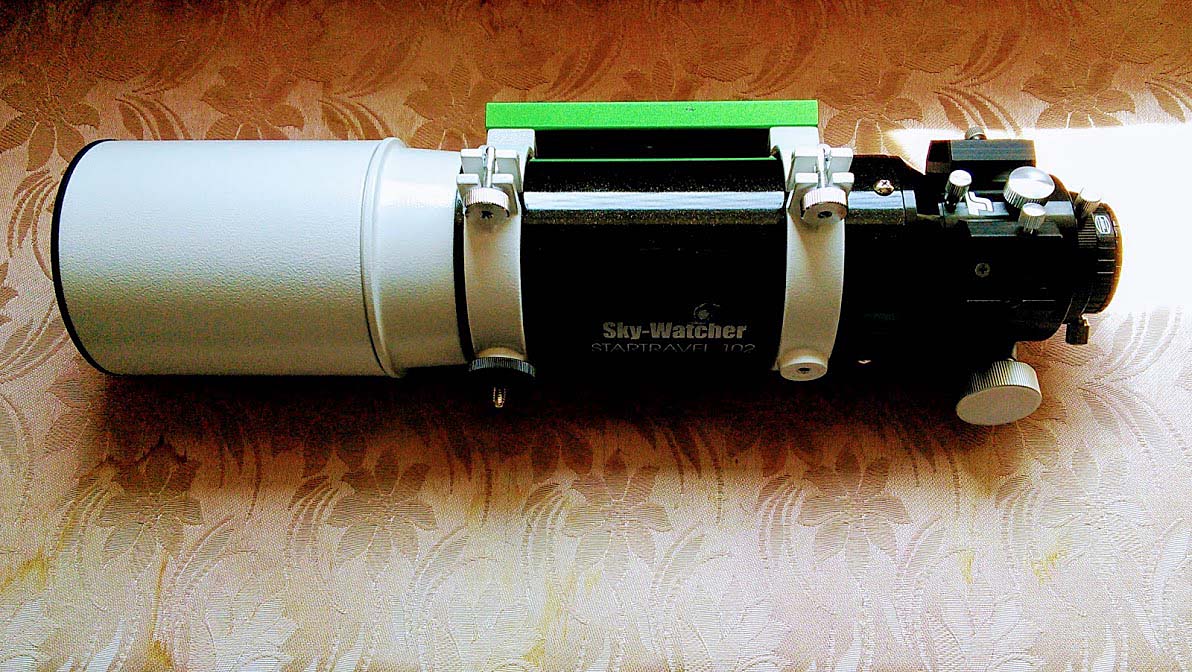 However, this year I started experimenting with actually rotating the focuser. I'm physically disabled so this function can make life a lot easier. After a while I noticed that the focuser was often less smooth at certain times and sometimes distinctly rough to turn almost as if something internally was 'grinding' and causing friction. Even Guan Sheng Optical are surprisingly candid about the rotation capabilities of their focusers.
4. 360-degree Rotation
These focusers are rotatable, i.e., you can turn the entire focuser body/diagonal/eyepiece combination into a better observing position by loosening or tightening a large silver thumbscrew on the top of the focuser. However, please note that this is a relatively weak feature of this otherwise excellent product. We inspect every single focuser and tweak/lube it as much as we can, but the rotation is often not smooth over the entire 360-degrees and may bind in a few spots, requiring additional effort to rotate it. This is probably a minor annoyance since most people will not use this feature very often.
~ Manufacturer's description (my bold italics).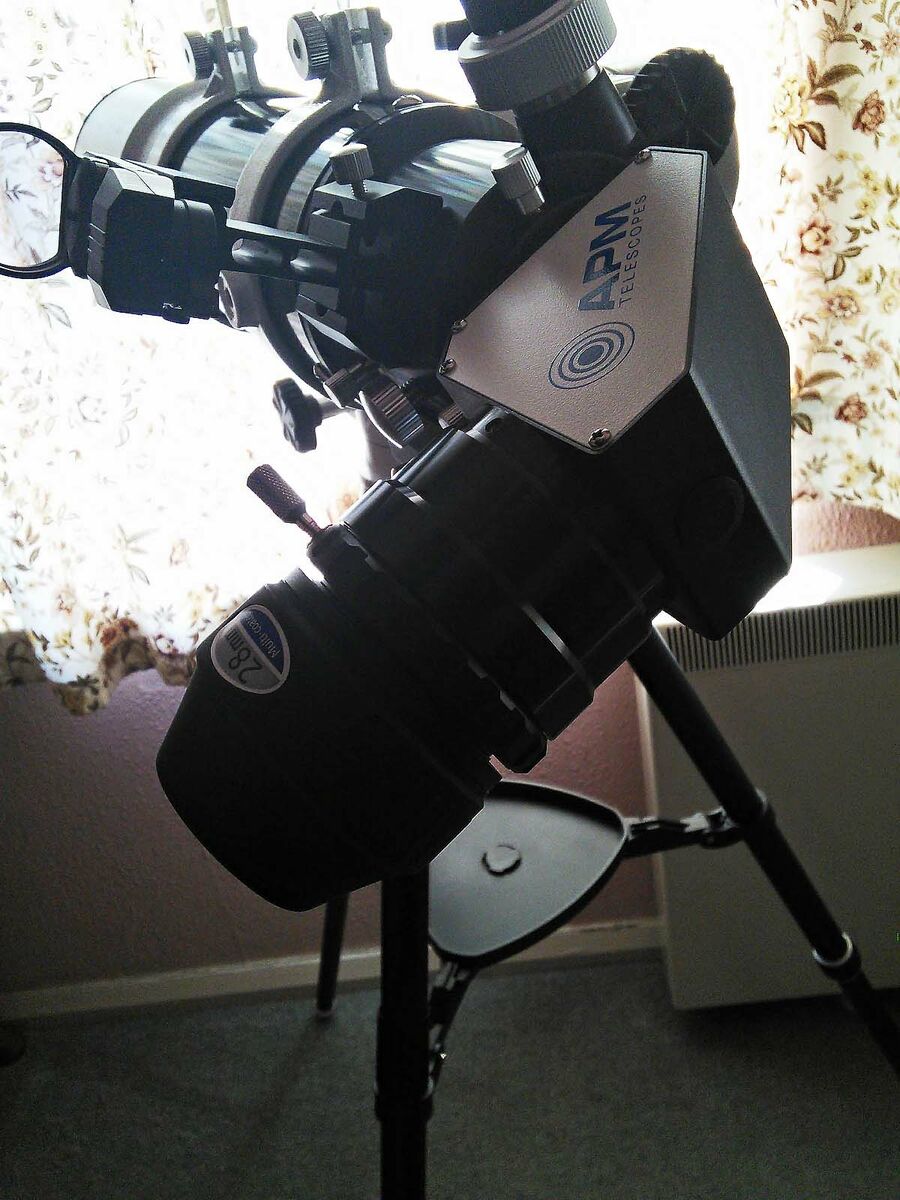 Trouble is, apparently I'm not 'most people' and now find the feature indispensable. There could be something wrong with the GSO anyway. I noticed the uneven rotation early on, but the 'grinding' happens with the focuser knob itself and I can even feel it through the fine focus knob. It does seem related to the rotation angle but often it seems just as smooth as it always did. I believe that it is related to the way the actual mechanism works. The rotating bit (technical jargon lol) seems to sag somewhat when the rotation knob is loosened and I don't think it always connects back properly at certain angles when re-tightened. Possibly some form of deficient clutch plate. It's interesting that GSO are quite open about it being a weakness. I should have read the small print more closely.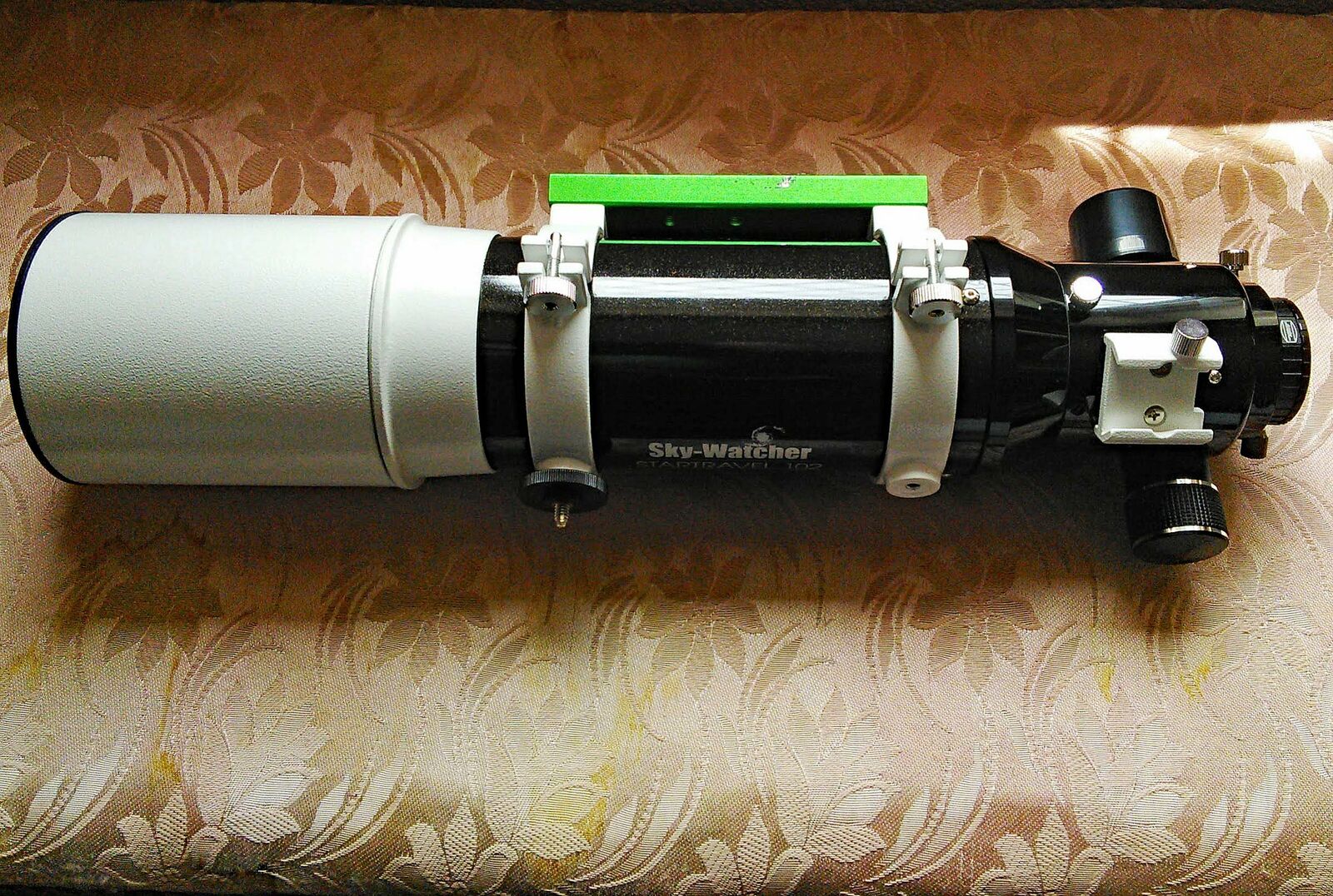 Fortunately Sky-Watcher are now making their replacement focusers with finder shoe holes, which is a bit of a deal breaker for me. So I removed the TS Optics focuser and replaced it with the dual speed Sky-Watcher Crayford equivalent.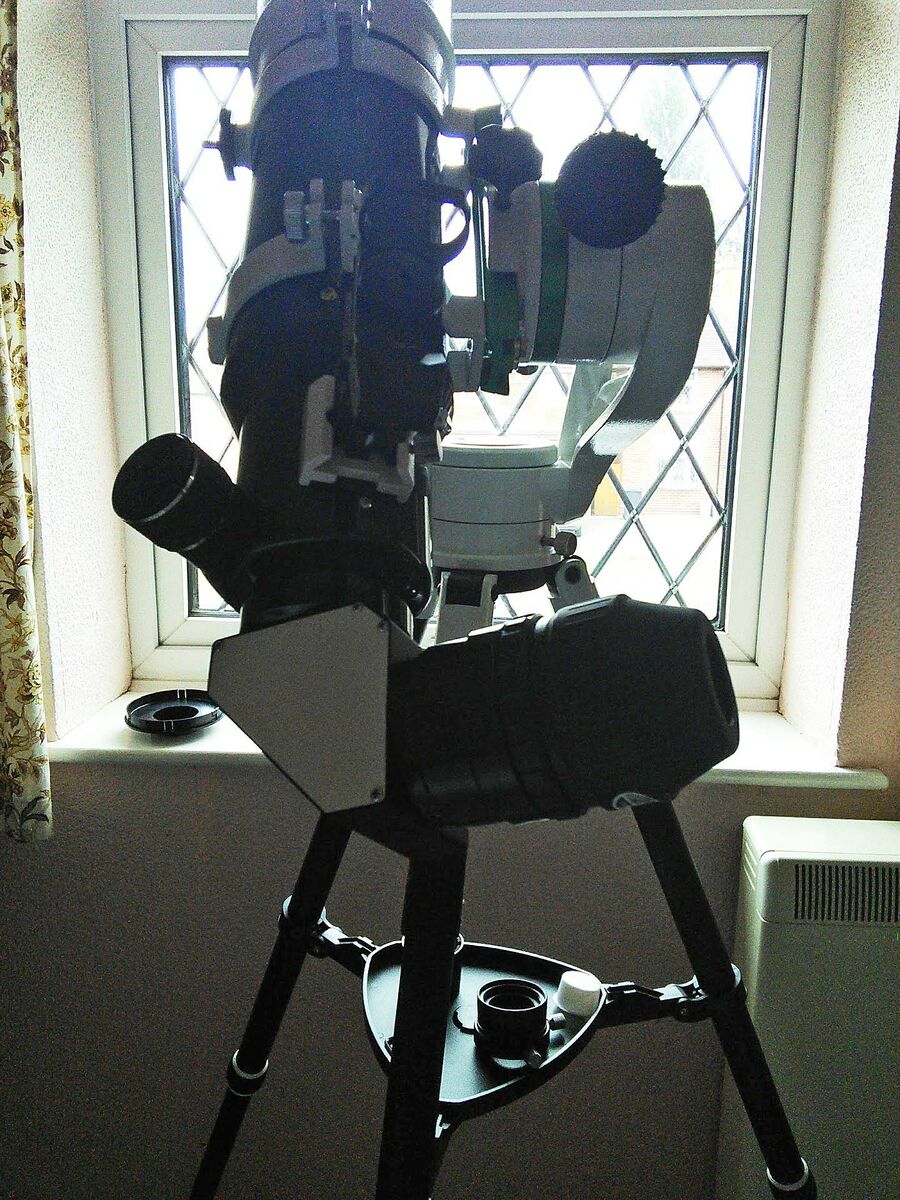 There is a definite improvement in rotation. The 'rotating bit' doesn't sag when the rotational screw is loosened and the mechanism seems as smooth as the focuser on my Altair Starwave. There is only one screw to hold the diagonal however, unlike the pair of screws on the GSO focuser. The one screw seems capable enough in use though. The focal plane has now changed as the new focuser is physically longer (132mm + 80mm when draw tube fully extended). This has caused in-focusing problems with some eyepieces but in the main everything's fine. In fact I even thought that the focusing itself was smoother and more precise. And of course it was way cheaper than a MoonLite! lol