I have been using a similar (but not the same) filter for the last year and half, with excellent results from my Bortle 7/8 zone backyard. My dual band filter is from Omega Optical and it is much less expensive than any of these Johnny-come-lately dual/triband filters OPT, STC and Optolong. My filter has bandpasses for HA (12nm) and HB+OIII (~30nm). My results with it are amazing. Here is an example of NGC 2174/2175 (MonkeyHead nebula) with only 42 minutes of integration time :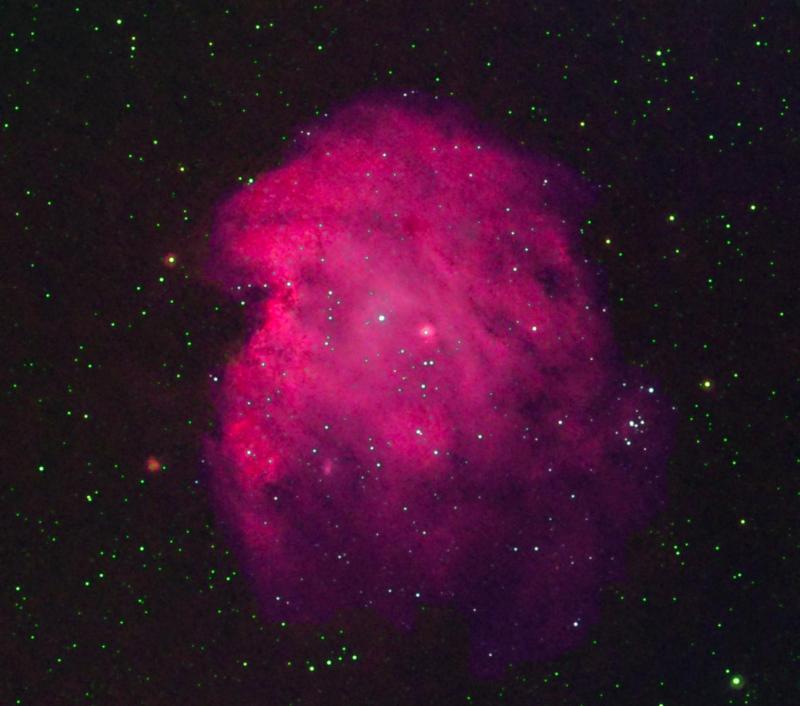 This image was captured in April 2018 using the SV102ED scope, my H-Alpha modded Nikon D5300 DSLR and the Omega Optical's dual band filter. It was from my subruban backyard which is in borderline 7/8 Bortle zone. My northern sky is particularlyy LP filled due to Houston's light dome in that direction and I estimate the sky brightness at 17.5-18.0 mag (very bad LP). This filter managed cut all that LP out and gave a beautiful image ..... Anil
Edited by AKHalea, 17 June 2019 - 09:17 AM.