Just bought my first cooled CMOS camera, the QHY165c. Transitioning from the DSLR hasn't been as bad as I thought it would be. However, I am getting several rows of dead pixels near the border of my test images. There are hot pixels throughout the columns which makes me think it's a setting of some kind, not bad pixels...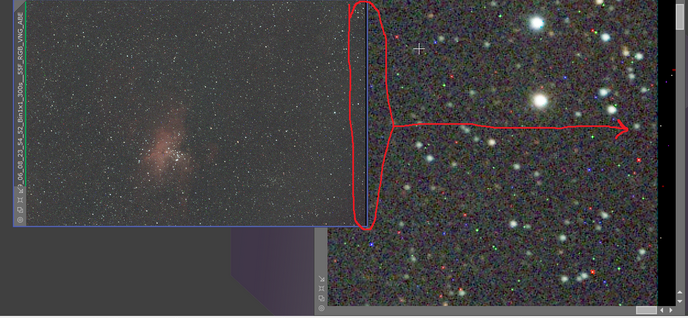 This frame was shot at:
Gain- 1206... automatically suggested by APT
Offset- 256.... which put my minimum ADU in my bias frames at 954
300 second exposure which put my mean ADU in the above image at 1506
Initially I assumed it was an offset issue, but I have adjusted the USB traffic, offset, and gain in multiple configurations and still get the issue. I have been shooting exposures inside the house and can't get the bad columns to produce any data.
95% of the time, this area will be cropped out. But after dithering, and for mosaics, it will be annoying enough to force me to figure out the issue.
Thanks for the help