Having wet my appetite tinkering with an 80mm asymmetrical binocular telescope the opportunity to acquire the components of Mr Bill's Bino box came at a fortuitous moment.
My intention is to configure the components first as a 127mm asymmetrical with 185mm offset. At some later point I'll also likely build them into the same configuration Mr Bill used for the original Bino Box to see which version I prefer.
I'll endeavor to make occasional updates as it progresses, warts and all. If this project follows the general lines of most things I build there will be several detours and errors along the way.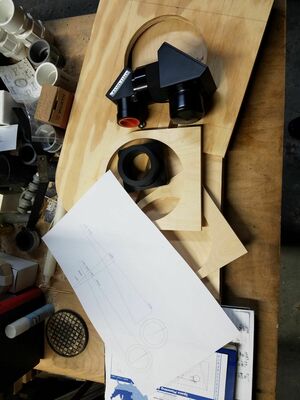 For reference here is Mr Bill's original build thread.
https://www.cloudyni...r/#entry4832410
Take care,
Brent