Installed proper knobs on the horizontal and vertical adjusters.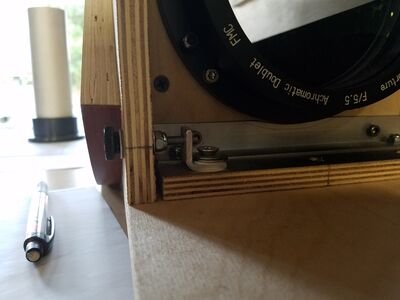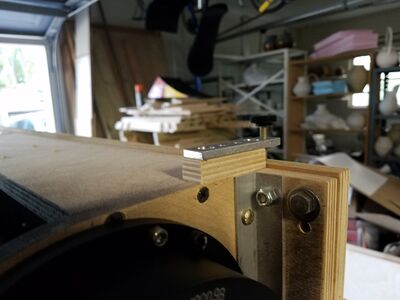 Started a new tube to replace the lovely focuser box. If it goes according to plan I'll be able to drop a prefocused 2" eyepiece into the right tube for wide field mono use. When I find something interesting I'll put the 1.25" eyepiece in for a binocular view.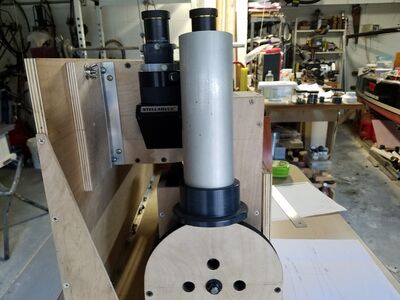 The craft foam was an easy add to temporarily enclose the tubes while I continue to enjoy the scope in whatever configuration it happens to be. It is nice and dark in there now.