When we observe deep sky objects, we are often in doubt, sometimes we can see that there must be something, a shade, a fleeting form, a glimpse, an absorption zone and finally we stay unable to further detail our observation. This problem becomes more difficult especially if we are equipped with vision organs that grew up nearly three quarters of a century ago (that's my case) ...
To overcome this frustration, I have come to use a night vision camera. The cam is mounted in afocal behind an eyepiece, so that it can be used as an electronic eyepiece. That allows me to acquire in real time very short single exposures. That way I can also alternate quickly between direct observation and fast imagery, in order to detect some more fantastic details!
I present to you two sketches realized with the help of this EAA type of technique applied to DSO sketching.
Setup: Dobson 16" on an equatorial platform, Ethos 13mm for eyepiece vision, SiOnyx Aurora night vision camera behind a Celestron E-lux 25mm, , 1.5 sec exposures.
Conditions: Captures from may 31st, 2019. Good transparency and seeing conditions. Sketching with graphite pencils 2H and 2B on white Canson paper and invertted with photoshop. FOV not at scale.
M61: Spiral galaxy with angular arms and numerous HII zones detected by EAA. Located in Virgo Cluster, it is a galaxy quite active because it produced 4 supernovae in the last century.
NGC 5746: A beautiful edge on galaxy with a visible absorption band, right next to 109 Virgo, at the foot of the Virgo! Visually very similar to NGC 4565.
Cordially,
Francis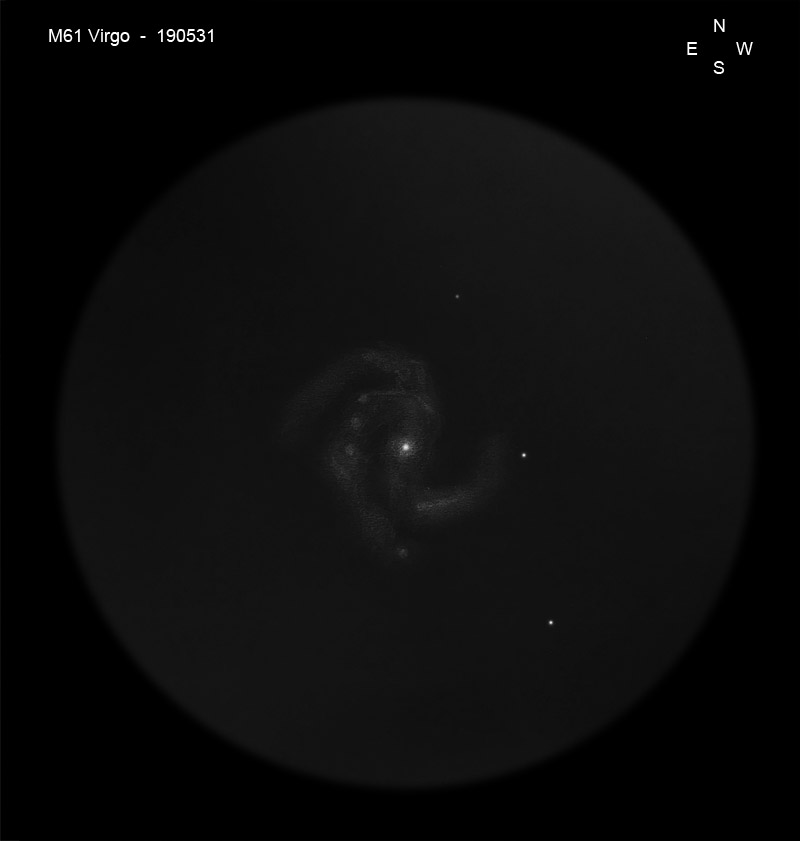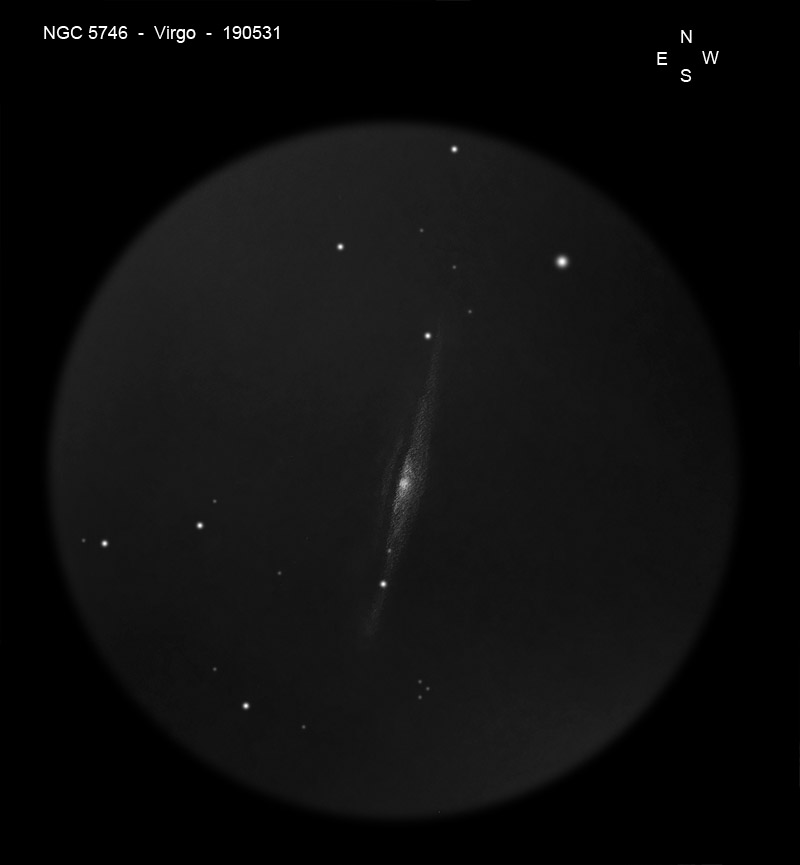 Edited by FRANC LILL, 12 June 2019 - 12:01 PM.