Dear all,
yesterday evening, I started observing the moon and sketching crater Copernicus even 15min before sunset. The contrast on the moon wasn't perfect yet, but on the other hand the contrast on the sketching paper was better - no need for LED. Copernicus with its prominent ray system is wonderfully appearing on the full moon but this time I just concentrated on the 96km crater itself: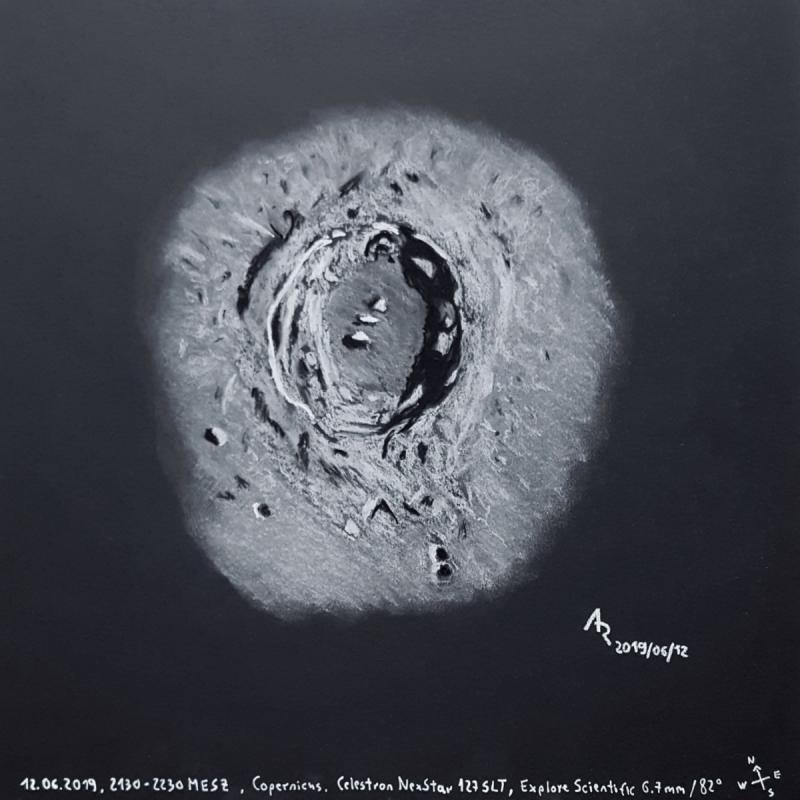 Telescope: Celestron NexStar 127SLT
Eyepiece: ExploreScientific 6.7mm/82°
Date & TIme: June 12th, 2019 / 2130-2230 CEST
Location: home terrace, Dusseldorf region, Germany
Technique: Koh-i-Noor chalk and charcoal pens on black sketching paper
Size: appr. 30x30cm
Looking in my filed skeches, I figured out that I have visited Copernicus five years ago. Here's a comparison of the two sketches showing some changes in technique: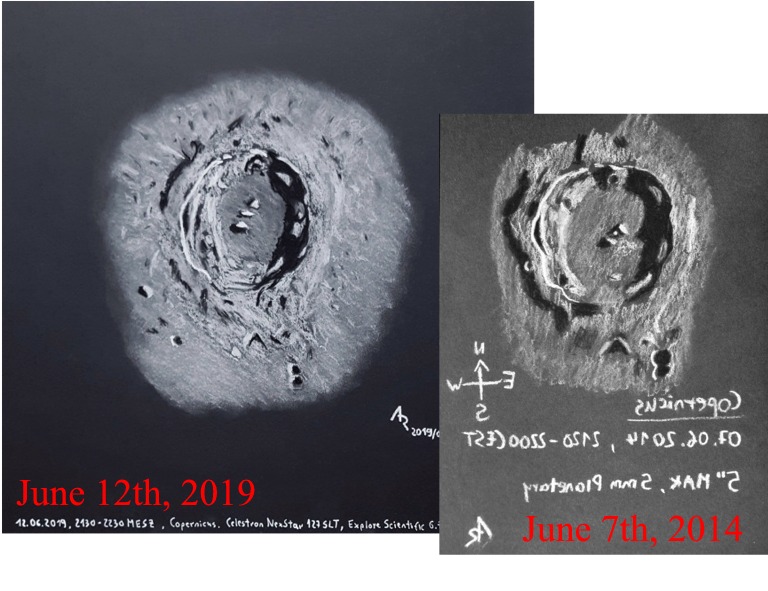 Clear skies!
Achim