I posted earlier my version of this with stars, so I thought I'd try a starless version. Came out pretty good, but there are definitely some artifacts remaining from the star removal. I used StarNet++ to remove the stars. It doesn't do a perfect job, further retouching in Photoshop is required. So I fixed up most of the larger artifacts, but my mouse click finger got tired using the spot healing brush in Photoshop, so this is where I stopped.
Just like before, this is very limited data. 7 subs at 4 minutes each, for 28 minutes per filter. As a result, the image is very noisy, and probably lacking in some detail. But from a distance, it looks good!

What do you guys think?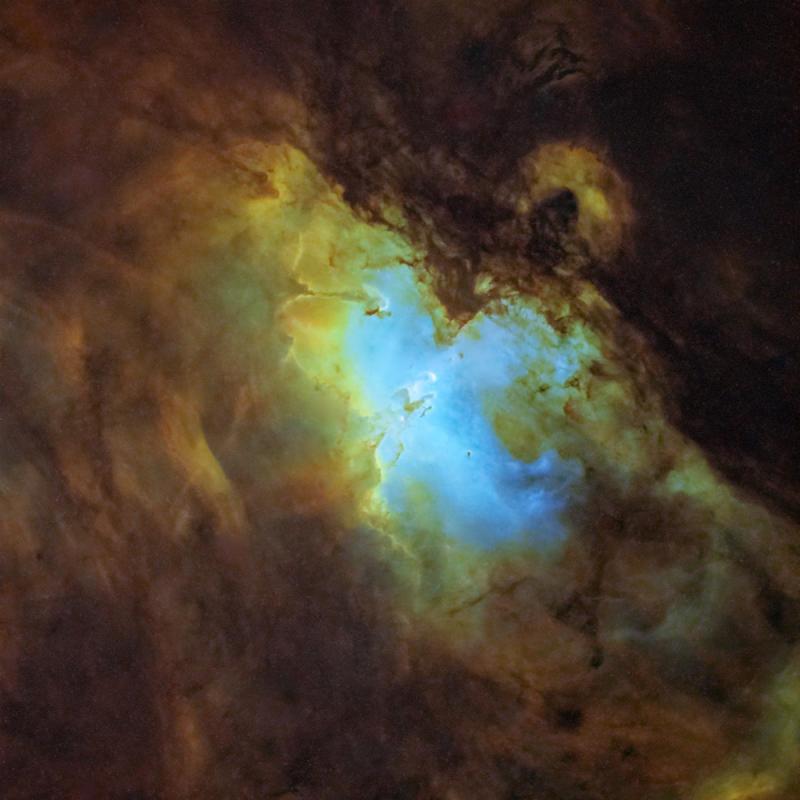 Full resolution at Astrobin: