A few weekends ago My dad and I were looking though one of my scopes and I asked him if he might possibly want one to keep at his house, and he said sure.
I purchased this one at goodwill and cleaned it up. I will be giving it to him tommorrow for fathers day along with a a few accessories, (A 45% prisim, 90% angle and a few upgraded eye peices I purchased seperately).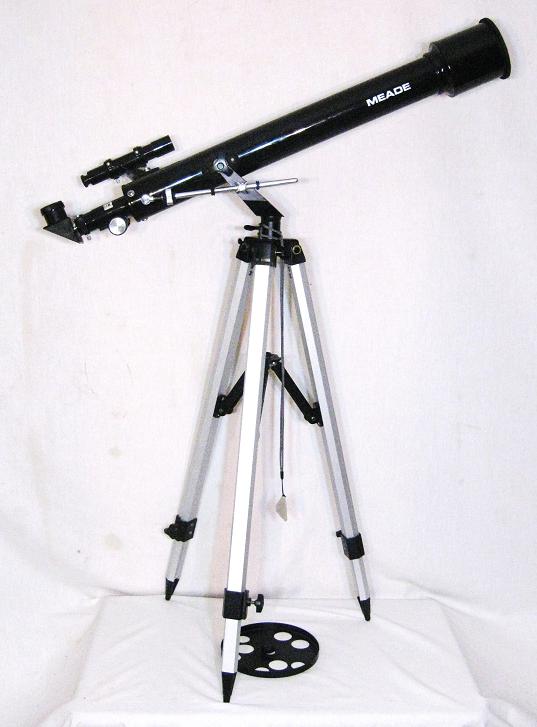 I know its not the nicest scope available, but it performes better than one he bought me as a child. (Its a Meade 60mm x 700mm).
I took it apart, and cleaned it up, I re-painted the insides flat black including the focusser, and its not completely in-capable. I did capture this image of the moon though it last week before it was cleaned up.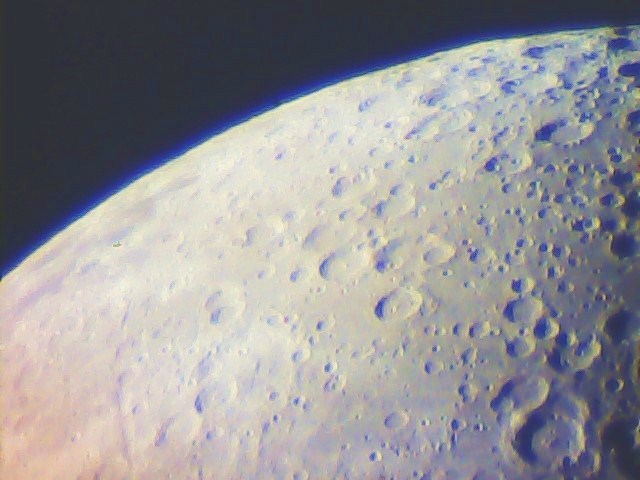 I think he will enjoy it, and if I ever find anything nicer for him I will upgrade him and sell this one. I actually gave the same model scope to his grandson a few weeks ago as a birthday present, and could see the two of them going out with them together at night since he is now retired, and is 74 years young.
If he does get into it, he also has enough money available to upgrade himself, and knowing him and the way he works, It would not surprise me if he did. He has always been a outdoors guy who is fascinated with nature, and I could see him enjoying this.
He is young at heart, and for his last birthday, he bought himself a paddle board. I bet him he would not be able to do it, and he won our bet.
"Still Ripped At 73"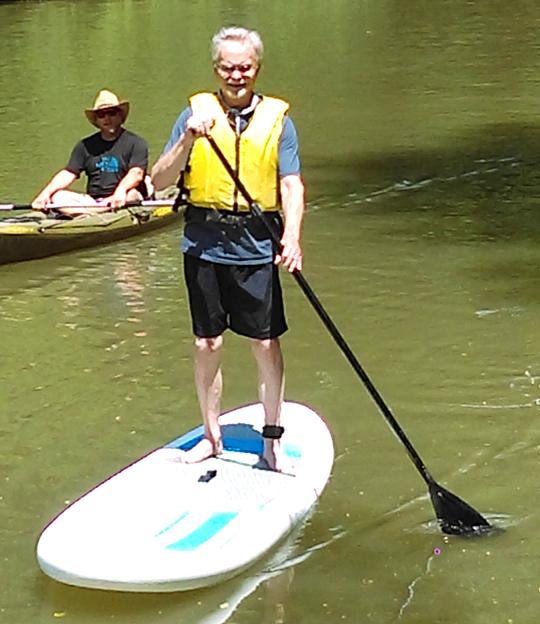 As a Vietnam war veteran himself, he used to run a program similar to outward bound along with a few other guys that took other war veterans and there familiy's out on canoe and backpacking adventures for group counseling though the local VA Hospital.
____________________________________________________________________________________
Edit: For anyone who reads this, feel free to also share stories about your fathers.
Edited by Mbinoc, 15 June 2019 - 04:20 PM.