Good things come to those who wait..

It's 21 months since my 12 cameras and 400 pound expedition from Australia to the Great American Eclipse. Around a busy job, it has taken me all that time to figure out the image processing and video editing skills to produce this video (have logged about 200 hours.. and there's plenty more that didn't get recorded). 🌙 And so with just a couple of weeks now till the next Total Solar Eclipse hits Chile and Argentina on 2nd July, I thought it was high time I release this video:
https://vimeo.com/337273052 (now a 'Staff Pick')
More info: http://philhart.com/the-moon-in-motion
Thanks for watching!
Phil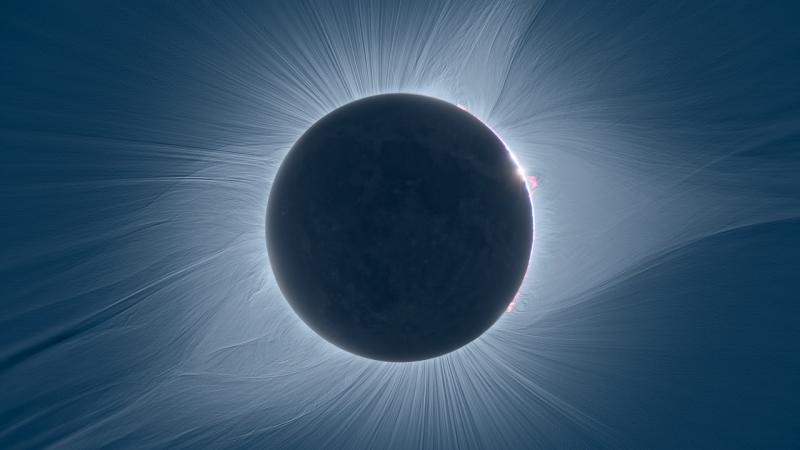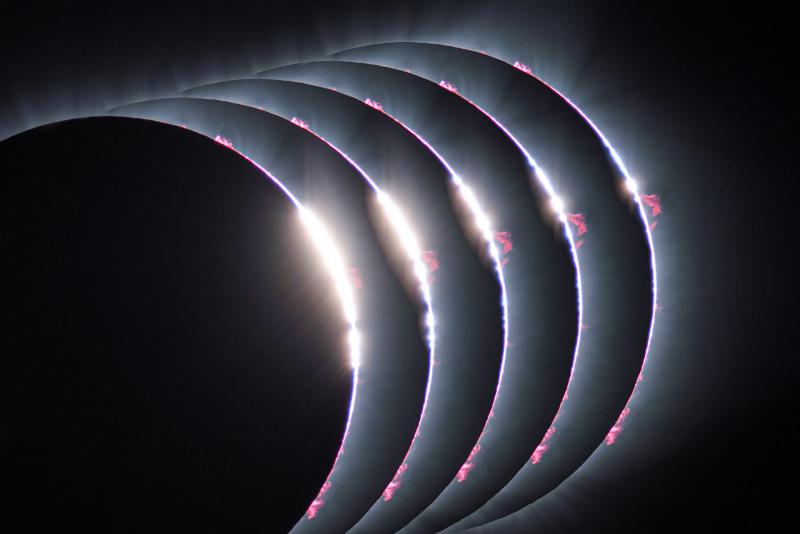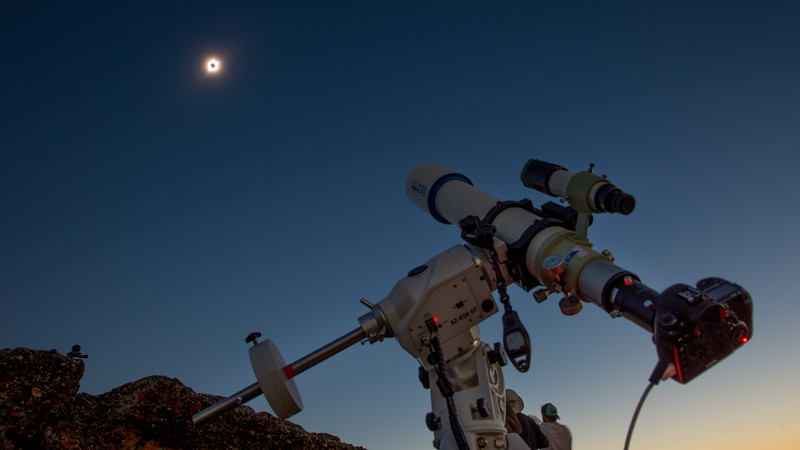 Here's the full list of cameras at each of the four locations I established:
South Menan Butte, Idaho
#1 Canon 5D Mark IV, Takahashi FS-102 telescope (1300mm, f13).
#2 Canon 5D Mark IV, Borg 77 EDII telescope (550mm, f7).
#3 Canon 6D, Pentax 300mm f4 ED IF lens. Wide view of corona.
#4 Canon 5D Mark IV, 24mm lens. Wide view of approaching shadow.
#5 Canon 6D, 24-70mm lens. 'On-location' view of telescope and Sun.
#6 Canon 6D Mark II, 14mm lens. 4K timelapse of eclipse.
#7 Canon G1X Mark II. Timelapse video scenes of crowd.
#8 Canon 5D Mark IV, Sigma ART 14mm lens for panorama.
The cameras used with the telescopes were automated with Eclipse Maestro on Mac (#1) and Eclipse Orchestrator on PC (#2). Most other cameras were operated with timer remotes, with cameras at the remote locations below setup and counting down to the moment of eclipse automatically 2-3 days in advance.
Beaverhead Range looking over Snake River Plain, Idaho
#9 Canon 5D Mark IV, 8-15mm fisheye for wide view of Moon's shadow in sky.
Summit of Table Mountain, Wyoming looking over Teton Range (view the full story)
#10 Canon 5D Mark IV, Samyang 14mm lens.
North Menan Butte, Eclipse Composite
#11 Canon 1100D with 18-55mm lens (at 24mm).
#12 Canon 6D Mark II with Samyang 35mm lens.