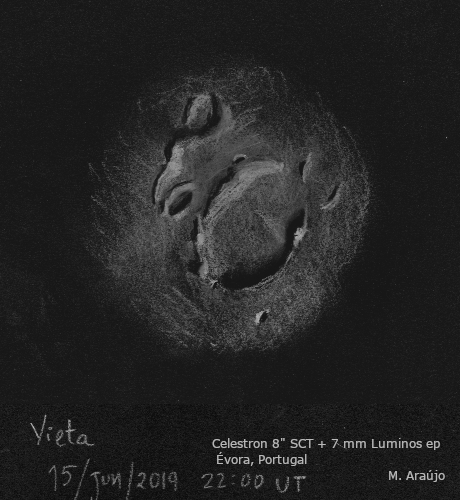 Hi everyone,
Last night, I turned my telescope to a nearly full Moon behind an unsteady curtain of high clouds. Diminished contrast, seeing not great (II/III Antoniadi).
I tried sketching Schickard first, but things were not turning out right. So, I gave up and turned to Vieta, instead.
Vieta lies SE of Mare Humorum. Poor seeing did not allow definition of the small craterlets' chain on Vieta's floor, just a brighter elongated area, instead.
Best wishes,
Miguel