I've posted here before about the "Behemoth" my 17.5" equatorially mounted Newtonian. It started life as a Celestron Starhopper Dob many many years ago and has evolved into an aluminum tube equatorial scope.
I've always tried to collimate this beast to the limits of accuracy using Catseye collimation tools including a custom XLKP autocollimator with COC masks attached. I've learned how to get things dialed in to near perfection by following some of the threads here discussing all the sources of collimation error and how to lock them down.
The problem has always been that when the scope slews across the sky the collimation changes. I've gone through several recommendations and could never quite identify the source of the movement as each thing I would try changed the behavior of the scope but never eliminated the collimation changing.
I finally decided (after consulting several folks more knowledgeable than I) that my aluminum tube was probably flexing just enough to cause the issue. Thick aluminum plate is expensive but given what I have in the scope and mount it's worth it to improve the behavior of the scope.
I test the flexing by rotating the scope 180 degrees from one side of the mount horizontal to the other side, horizontal again. This is an extreme test for a Newtonian scope but working to this level gives me the best chance of maintain collimation while pointed at different places in the sky.
So I ordered a 48" x 8" x 1" saddle plate and a 48" x 8" x 1/2" top plate.
Original scope configuration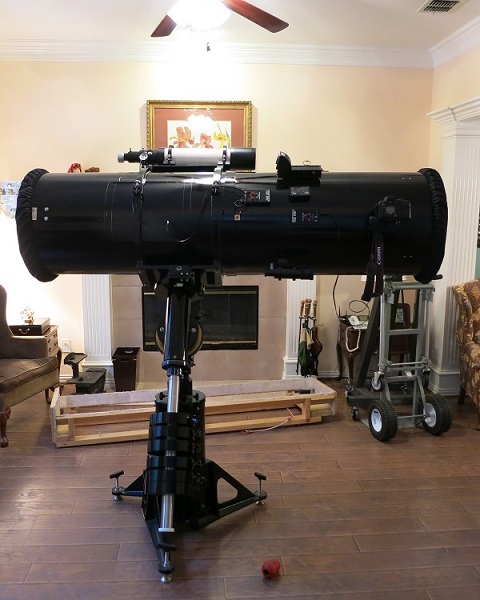 Scope loaded onto new saddle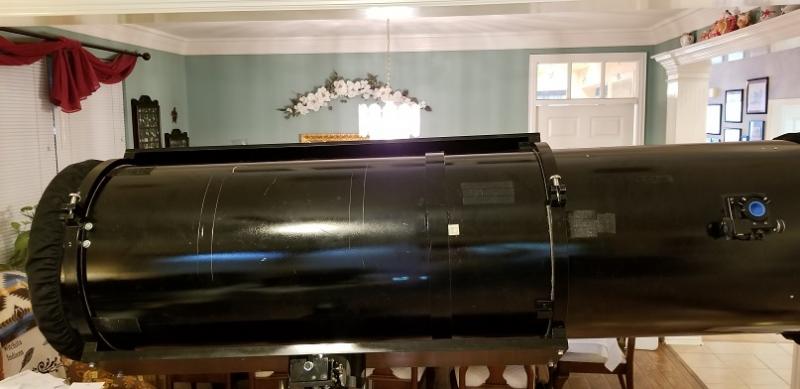 While it has not eliminated all the movement, it has eliminated the tube flexing element which was making it impossible to lock in on any source of movement as no matter what I changed, there was no improvement. Now when I tweak the spider, focuser, and mirror cell I can both identify which component is contributing and selectively eliminate it.
The worst culprit other than the tube flexing turned out to be my spider -- which I was suspicious of all along. I tried tightening the spider (a Protostar spider made of a combination of aluminum and some sort of plastic/polymer material). Unfortunately the spider is simply not sturdy enough to totally lock down. I did get it's movement down to a pretty reasonable level using of all things, gorilla tape!. Now there is only a couple of millimeters of movement moving all the way across from one side to the other -- about the diameter of the collimation laser beam I have.
West side of mount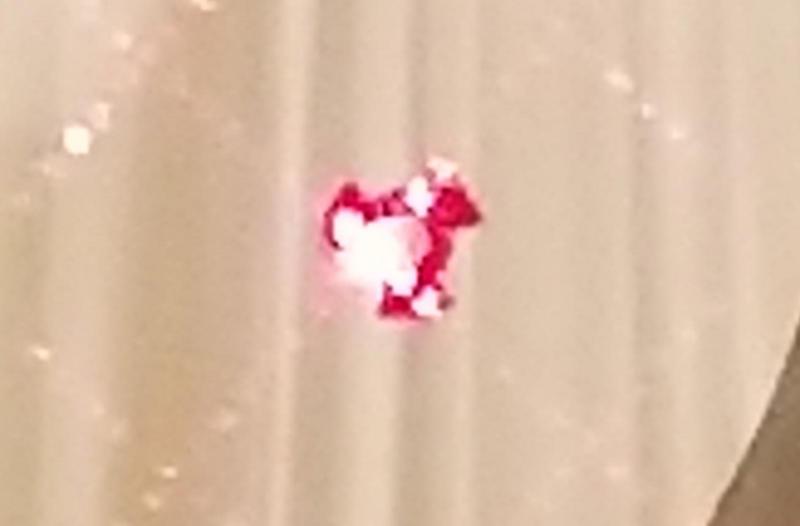 East side of mount
Fortunately there are several sources of heavy duty spiders that are not terribly expensive so that is next on my list. I think that this much movement across 180 degrees is not too bad though I will keep trying to eliminate it.
I'm definitely reading thread about testing spider flexing.
Mitch
Edited by photonhunter, 16 June 2019 - 10:08 PM.