I just photographed Jupiter, intending to record the shrunken Red Spot, and noticed a very unusual dark streak north preceding it. Images below (one of them overprocessed):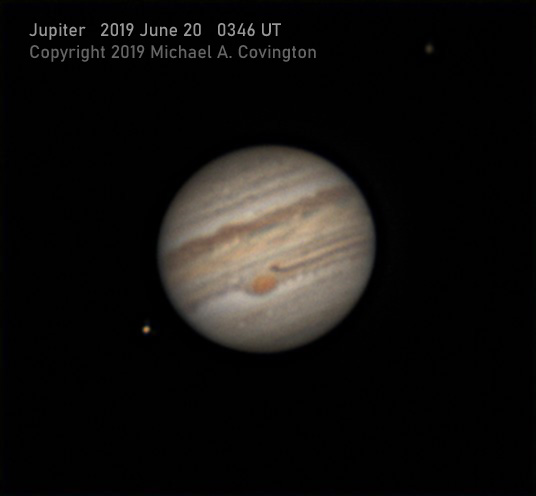 Best 75% of about 3000 images, Celestron 5 (vintage 1980), 3x extender, ASI120MC-S camera, AutoStakkert, RegiStax, Photoshop.
Has there just been an impact or something?
Despite the copyright notice, feel free to pass this picture around, with acknowledgment, for scientific discussion. In the past I've had an "artist" steal some of my images, so now they almost all have copyright notices.