I found one of theese electronic Meade DS series scopes lastnight in poor condition for a insanely cheap price at goodwill. The telescope was obviously pushed over at some point, and had a large dent underneath a corner of the focuser that was aproximately 3" in diameter. The focuser took a portion of the fall, and 4 of its teeth were damaged. The previous owner must have lost interest after this happened, as the scope was very dirty and covered in a thick layer of grime that must have taken years to accumulate. I did not realise the focuser was damaged until after I got it home, and that was disapointing, as it was one of the reasons I originally purchased it, I thought I might be able to re-use it on another scope.
The other reason for its purchase was I thought the stand may fit my Meade ETX-60, It did not. My disapointment quickly became joy, once I loaded up some bateries and found that all the electronics were working. Do to its condition I was not expecting this at all. I then thought to myself, (Maybe I can actually fix this dang thing, and imediately got to work). After taking it apart I noticed that there were about five good teeth at the end the focus range that were not even being used in its range of motion.
From what I have read online, striped out focus gears is a common problem with these models, and this is how I am tackling it.
The first step was to cut out the good teeth, and also remove the section of damaged ones.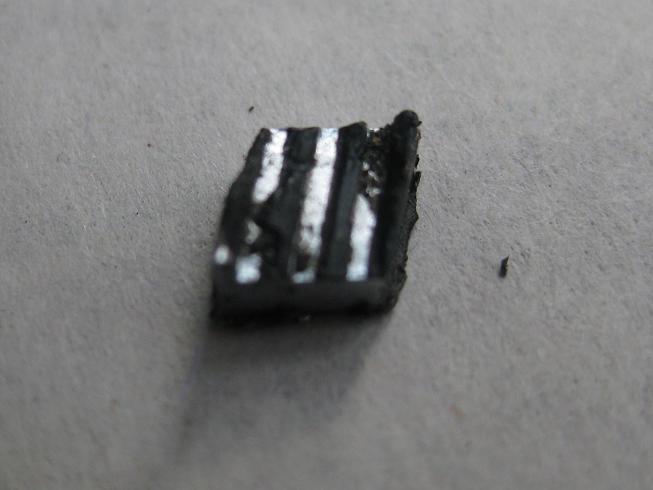 Step 2 was to clean up what was left, and glue it all back together. (The red arrows point to where the good teeth were moved over and rejoined after the bad ones were cut out).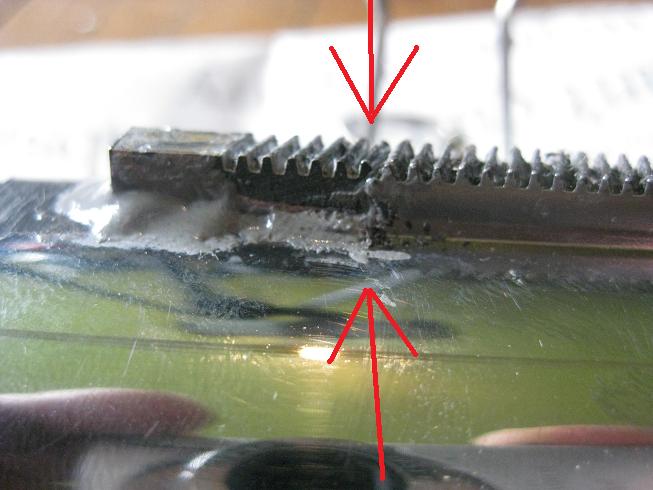 I placed a paperclip over the rejoined gears to use as a clamp while the epoxy set up. I came up with this idea after I noticed the alignment was slowly shifting out of place.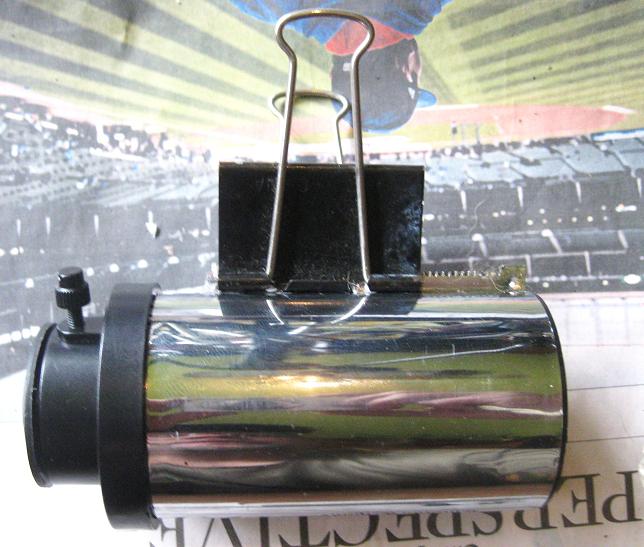 Once cured to a set, I added some very small pins made from nails, and cleaned up all the mess with a file. I carefully re-cut all the teeth slightly deeper. (I really did not cut far at all, the main objective here was just to get them all cleaned up and shaped nicely.
Here is the final result of the work done on the focus mechanism. I had just enough good teeth available that I did not loose any travel. (Anyone who has one of these scopes will notice that the gears tipically run all the way up to the portion that holds the eye peice. I removed almost a 1/4 inch of stripped gears, and then re-attached the good ones that were not being used. I then covered up the cut portion with a metallic chrome paint to help hide it from view, but if you look closely you can still see where it was cut out. (Its more noticible in person than in the photo, but since its on the bottom side of the focuser, its a portion that is not going to be seen or even noticed).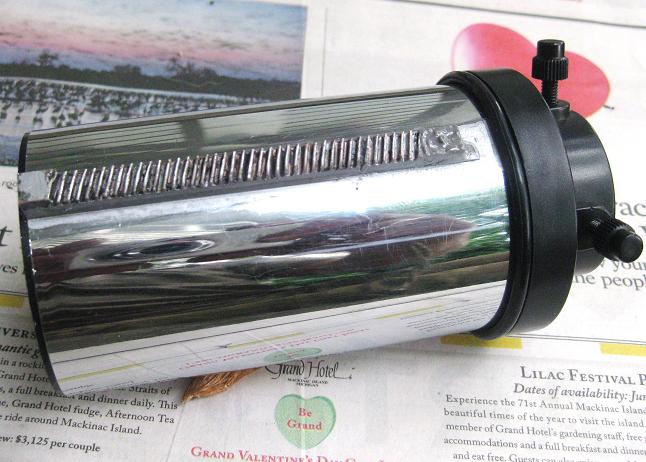 While waiting for the epoxy to cure, I removed the dent with some autobody tools, similar to theese:
https://images.homed...804-64_1000.jpg
The dent is now almost undetectectable, and would only be noticed if you knew where it once was and looked for it. While the epoxy was curing I also took the rest of the telescope apart, and cleaned up all the internals. It turned out pretty good and the internal mirrors even cleaned up well..
I will post more about its progress in the next few days, once I get the chance to re-assemble.
This may sound like it was alot of work for a inexpensive scope, but it wasn't to bad. It only took a few hours of time, and to me I didn't even consider this work, it was a fun evening project that was tackled with common handheld household tools.(Vice, Hacksaw, Files, Autobody Hammers, and a Drill).
Edited by Mbinoc, 20 June 2019 - 08:30 PM.